Display of Lithuanian Art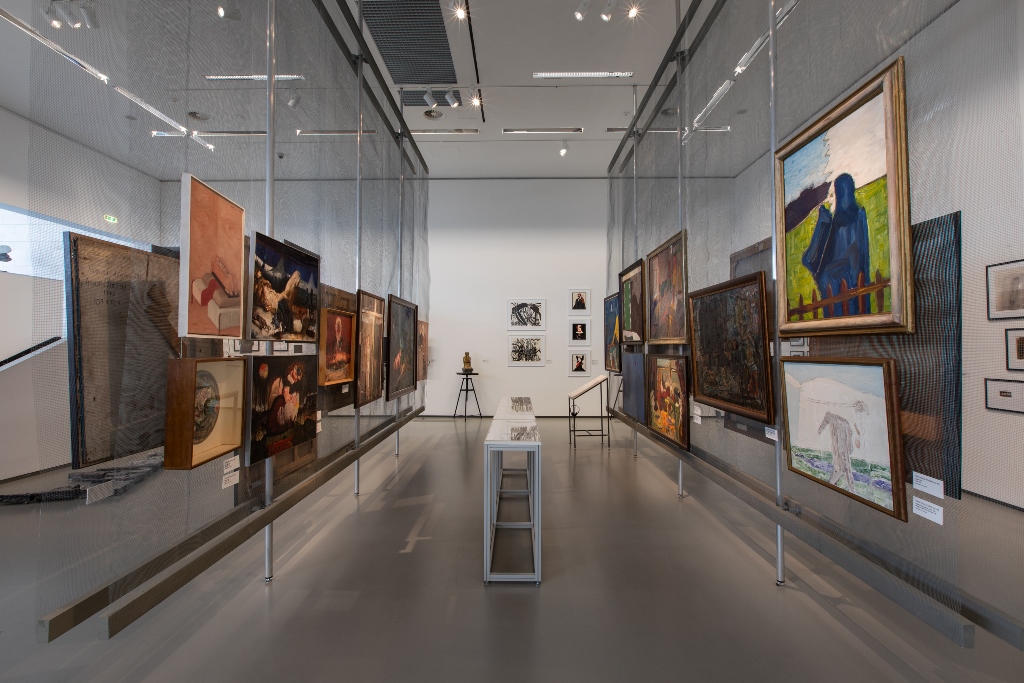 The collection display is divided into thematic chapters "Explosion", "Modernization Projects", "Crisis and Rebellion", "Transformation" and "The Contemporary: Criticism and Imagination" which present Lithuanian art of the 2nd half of the 20th c. and the 21st c. in the context of epoch-making local and international political, social and cultural developments. The core focus is on Modernity and its worldview as reflected in the contradictory Soviet period Lithuanian art life and transformed in the contemporary art widespread after the restoration of the country's independence. The display suggests a multi-faceted narrative consisting of various small stories; the contemporary viewpoint is emphasized by the interventions of contemporary artists. Works by more than 150 Lithuanian and exile artists of various generations (their paintings, sculptures, prints, photographs, textiles, objects, installations, films, etc.) are on show, some rarely exhibited items, unfamiliar to the viewers among them. The display of the collection of the Lithuanian Art Museum is supplemented by important works from the state and private collections of the Vilna Gaon State Jewish Museum, National Museum of Lithuania, Museum of the Vilnius Academy of Arts, Vilnius University Library, Jonas Mekas Visual Arts Center, Lewben Art Foundation, BTA Art, Audronė and Marius Vaupšas and the artists' studios.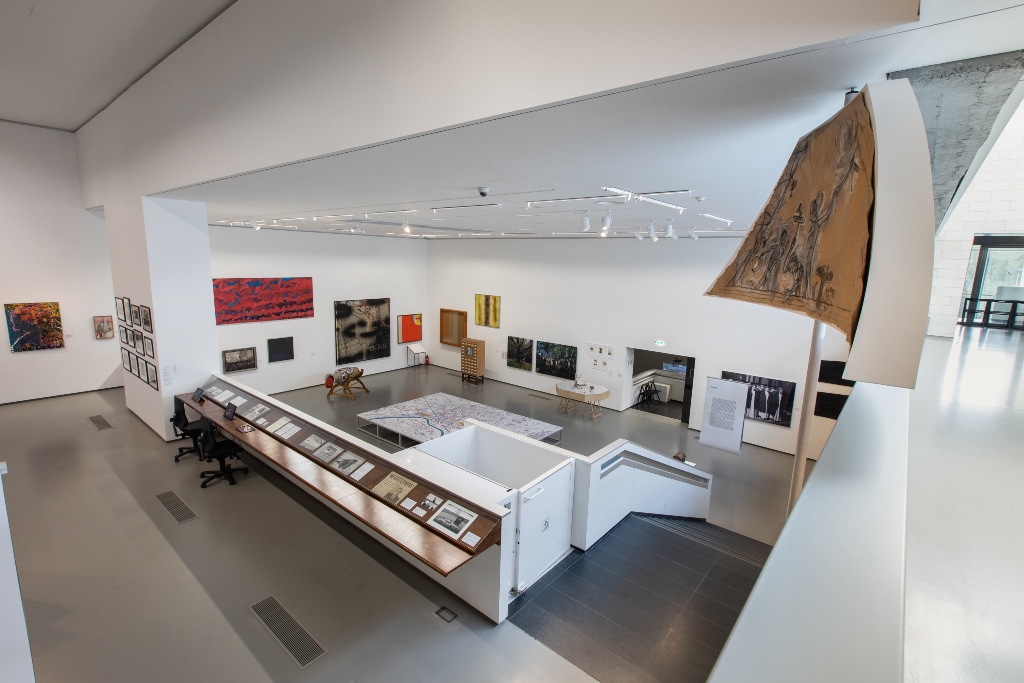 Curators: Dr. Lolita Jablonskienė, Laima Kreivytė, Jolanta Marcišauskytė-Jurašienė, and Dr. Agnė Narušytė.
Architects – Ona Lozuraitytė and Petras Išora
The new architecture of the collection display emphasizes sustainability – it up-cycles the equipment used in previous NGA projects and suggests new structures that stimulate the involvement of viewers.
Patron of the renewal of the collection display – Lewben Group
Media sponsors: LRT, lrytas.lt, Žinių radijas
Sponsors: Lithuanian Council for Culture, JCDecaux, JSC Exterus

Current safety regulations require the visitors to wear face masks and maintaining social distance of at least 2 m. Please follow the instructions given by the museum personnel and the signage that is placed throughout the museum floor to help encourage proper social distancing. Don't forget to cover your mouth and nose with a tissue or your elbow before coughing or sneezing. Exhibitions and permanent exhibits can be visited without the Green Pass.
​
22 Konstitucijos Ave, LT-08105, Vilnius, Lithuania
+370 5 212 2997,
+ 370 5 212 888.
info@ndg.lt
www.ndg.lt