Eija-Liisa Ahtila. Potentiality for Love
31 July – 3 October 2021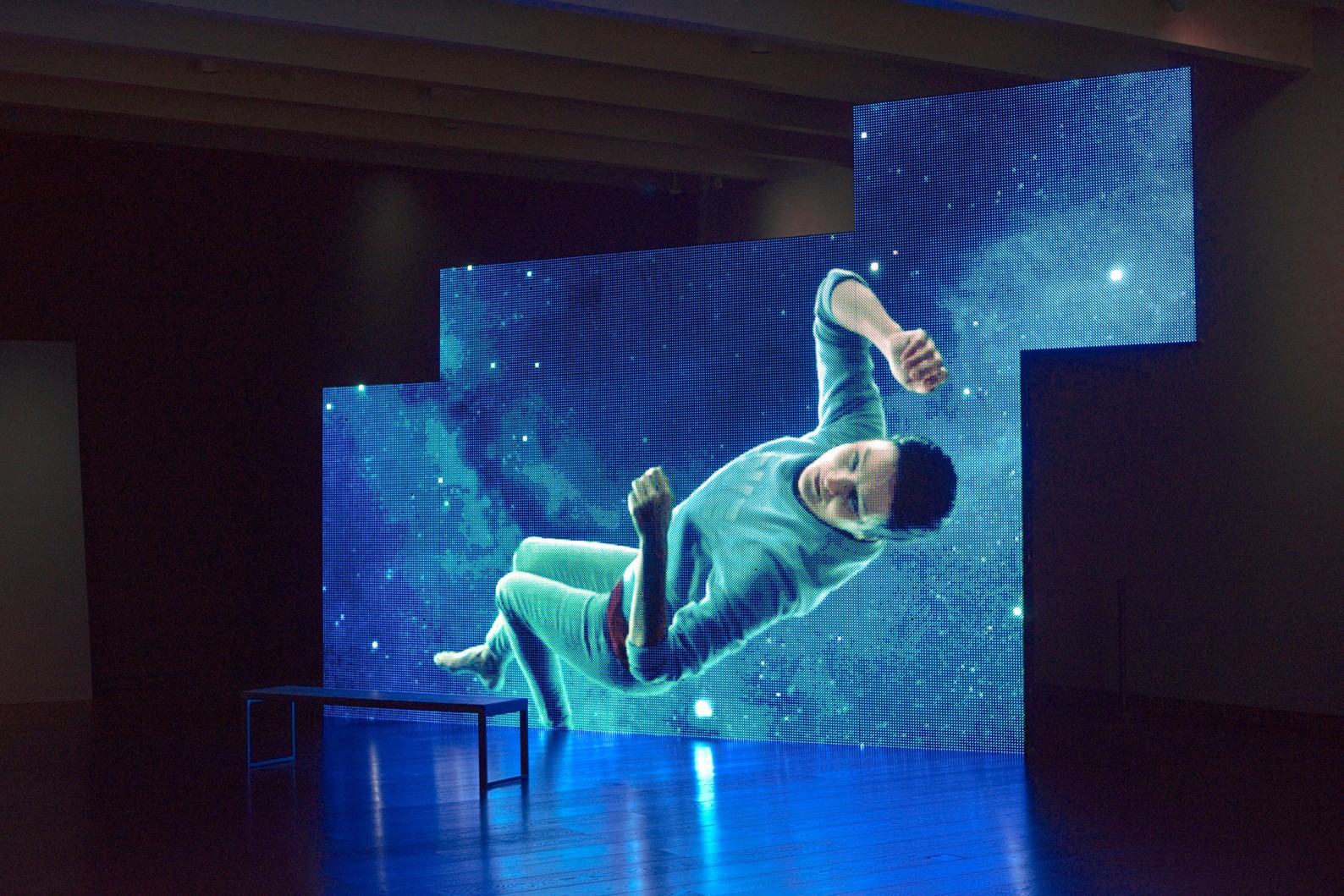 Eija-Liisa Ahtila is one of the most famous contemporary Finnish artists. She became known in the global art scene in 1990s for her thoughtful, immersive video installations which merged fiction and reality. In her earlier works Ahtila has dealt with the unsettling human dramas at the centre of personal relationships, dealing with e.g. teenage sexuality, family relations, mental disintegration and death. Her later works deal with profound and basic artistic questions where she investigates the processes of perception and attribution of meaning, at times in the light of a larger cultural and existential thematic like colonialism, faith and posthumanism. During the last decade she has sought to disengage moving image art from anthropocentrism and searched for ways to use the language of moving image to convey a relevant image of environmental change in this era of climate warming, overconsumption and mass extinction.
"Potentiality for Love" is her latest installation, created in 2018. It deals with the potential for empathy and love towards other living beings. It turns attention to those human emotions that could serve as a foundation for dismantling the hierarchical structures between living things, thereby engendering a turn towards non-humans and the recognition of others. The work reflects the origins of these emotions, how we define them and how we conceive of their function as part of a larger continuum of living beings.
Organiser: National Gallery of Art of the Lithuanian National Museum of Art
Sponsors: Nordic Council of Ministers Office in Lithuania, Frame Contemporary Art Finland, Embassy of Finland in Vilnius, Finnish Institute in Estonia, Pro AV Saarikko Oy, Exterus, Fundermax, Best Western
Media sponsors: lrytas.lt, Media Traffic
Project financed by

Current safety regulations require the visitors to wear face masks and maintaining social distance of at least 2 m. Please follow the instructions given by the museum personnel and the signage that is placed throughout the museum floor to help encourage proper social distancing. Don't forget to cover your mouth and nose with a tissue or your elbow before coughing or sneezing. Exhibitions and permanent exhibits can be visited without the Green Pass.
​
22 Konstitucijos Ave, LT-08105, Vilnius, Lithuania
+370 5 212 2997,
+ 370 5 212 888.
info@ndg.lt
www.ndg.lt