Tomas Daukša. Lights of Happiness
12 May – 30 August 2022
Tomas Daukša's solo exhibition Lights of Happinness reflects on sustainability and excess, harmony and noise in culture and everyday life, and the relationship between art and design. At first glance, it seems like a non-binding, fun and playful project, but it raises important and relevant questions about whether or not our efforts to protect nature and live sustainably are fruitful and real.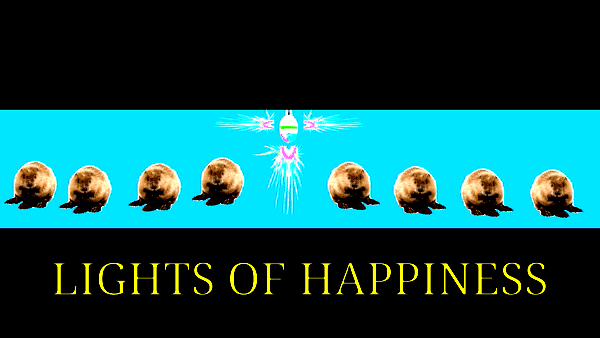 The installation consists of sticks found in a forest that have been chewed on by beavers, tied together using twisted natural fiber cords, with hard-to-recycle LED bulbs at the top. The latter seems to negate all of the artist's efforts to create a sustainable piece of work. The artist uses a tying technique often found in. In this installation, the work of art is interpreted as a product of visual culture, in which the views of the creator intertwine with those of other participants in the field of culture. In different environmental contexts, the installation or parts of it could be treated as either a work of art or an interior detail. Apparently, the unifying multi-layered idea, which remains essential, is a play on desperation.
Tomas Daukša (born 1988) is interested in the relations between various systems and their elements. The artist either creates new systems or observes already existing ones, be it electronic, biological, or communal. In his work, Daukša documents the phenomena that take place in such systems, creates models and mock-ups and experiments with physical phenomena (sound and light), but through deliberate omissions, there is always some space for mystery, imagination and chance left in his research. Despite his research methods, which are based on scientific logic, the artist dedicates a lot of attention to the visual aspect of his works: their volumes, forms, proportions, materiality and spatial arrangement. Tomas Daukša presents his research in various forms, such as sculpture, installations, documentary photographs and diagrams.
Curator Skaistė Marčienė
Coordinator Viltė Visockaitė
Graphic designer Edita Namajūnienė, Loreta Uzdraitė
Editor Ilona Klimienė
​
Radvila Palace Museum of Art,
24 Vilniaus st, LT-01402, Vilnius, Lithuania
+370 5 262 0981, +370 5 250 5824