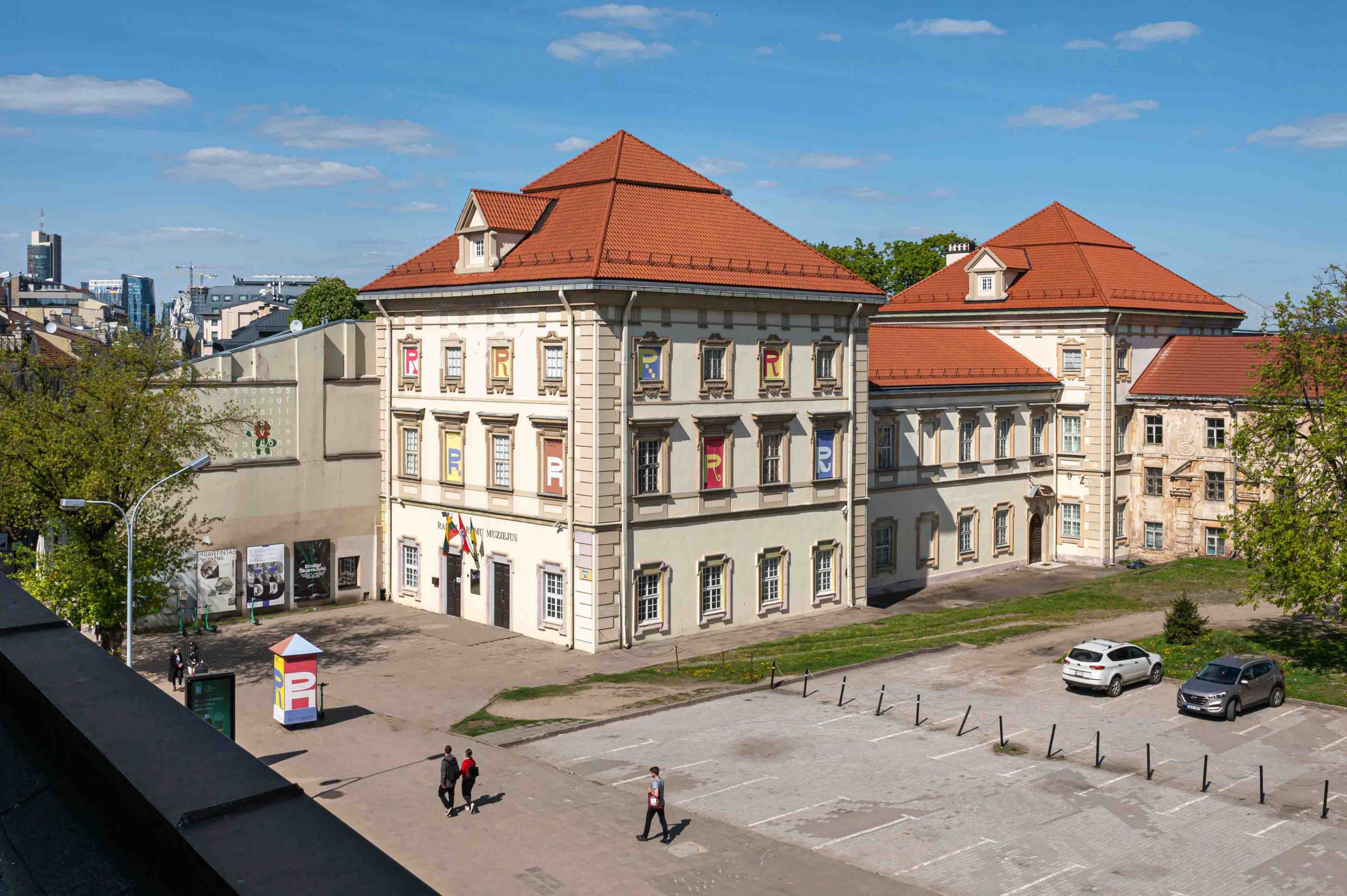 The Radvilas Palace
This residence of Renaissance forms and manneristic decor (archi­tect Jonas Ulrichas) was built on the request of Jonusas Radvila (1612–1655), chief of Samogitia, hetman of Lithuania, vaivode of Vilnius. In the middle of the 17th century the palace was one of the most beautiful in Vilnius – comfortable and decorated with works of art that included pictures by famous West European artists.
However, the palace did not enjoy its beauty for a long time. During the wars which had begun in the late 17th century it was set on fire, partly destroyed and valuable art works were stolen. Thus at the beginning of the 19th century the palace stood deserted and uninhabited. In 1807 Dominykas Radvila (1786–1813) gave its remains and the plot of land to the Philantropist Society, which ran the building until 1940.
Restauration work on the palace was copleted in 1967. The first exhibition was opened in 1990. It included paintings and sculptures of Lithuanian emigrants. At present a large part of the gallery is devoted to foreign works of fine arts. In one hall one can see 165 portraits of the former owners of the palace – the Radvilos family. These engravings were commis­sioned by prince Mykolas Kazimieras Radvila and carried out by artist H. Leybowisc (1700–1770).