Radvila Palace Museum of Art
/
Protest Art: The Rebels of the Soviet Era. From the collection of Vladimir Tarasov donated to the Lithuanian National Museum of Art
Protest Art: The Rebels of the Soviet Era. From the collection of Vladimir Tarasov donated to the Lithuanian National Museum of Art
From 10 October 2020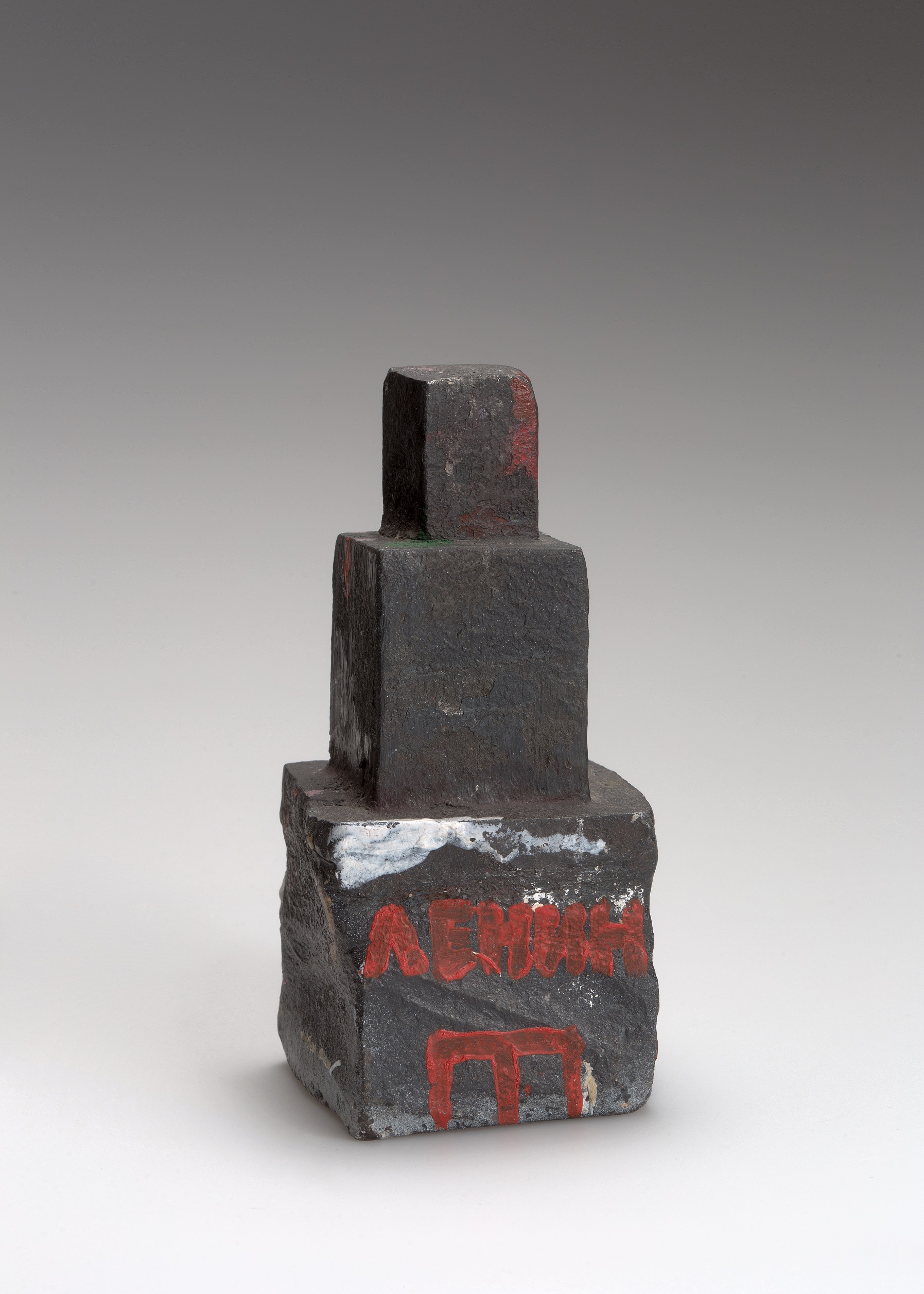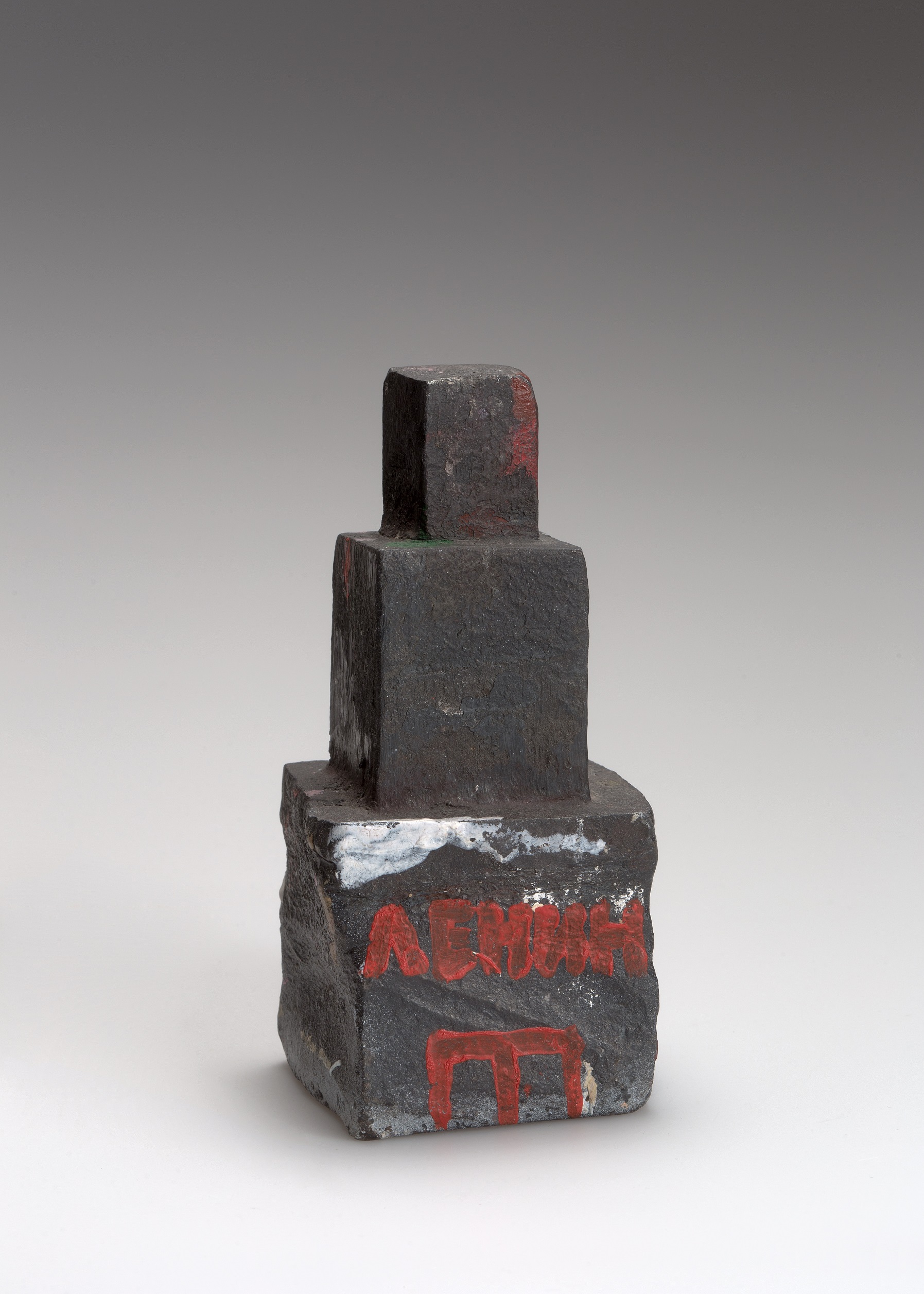 On 9 October 2020, the newly renovated Radvila Palace Museum of Art reopened with an exhibition Protest Art: The Rebels of the Soviet Era, presenting a part of a wide collection gifted to the museum by Vladimir Tarasov.
According to the Curator and the Director of the museum Dr Arūnas Gelūnas, all the artworks presented in the exhibition became the property of the Lithuanian National Museum of Art on 6 January 2020, when the world-famous jazz musician and artist Vladimir Tarasov donated his five-decades' worth of collection. The exhibition presents the works of forty artists who worked under the conditions of ideological dictate, censorship and restricted freedom of movement during the 1960s and 1980s in the Soviet Union. The creative works of the Moscow Conceptualists and the Lithuanian Silent Modernists are central to this collection. As different as they are in terms of artistic expression, they all share a common quality: defiance towards the prevalent ideological and aesthetic attitudes of their time and an effort for creative freedom. At the same time, this serves as one of the few attempts to present well-known Lithuanian Silent Modernists alongside their 'brothers-in-arms' who are lesser-known in Lithuania – creators of Soviet-era unofficial art from Russia, Ukraine, Latvia, and Estonia.
In this exhibition, the presented artists are renowned world-wide. Nonetheless, the coordinator of the project Justina Augustytė recommends paying special attention to several highlights available to the visitors of The Radvila Palace Museum of Art.
The collection holds 173 of works by Ilya Kabakov, today being the largest collection of Kabakov's works in all of the Nordic and Baltic countries, and possibly an even wider territory. In the current exhibit, one may find a somewhat menacing assemblage made in 1982 entitled Will You Pound the Meat? along with one of the seven of Kabakov's famous albums created in the 1960s called The Flying Komarov. From the works by the artist Erik Bulatov there are only 6, two of which are the typeface compositions presented in the exhibition I Live – I See (1986) and Sky – Sea (1987). Both pieces reveal Bulatov's artistic strategy rather vividly. The curator of the exhibition Dr Arūnas Gelūnas also points out that 'Another important part of the collection comprises of 54 works created using oil paints or other media on canvas, wood and cardboard. Once again, Svetlana Kopystiansky's work is important for me to mention, especially her layered piece entitled Landscape (1980), and Painting-Object (1985) by her husband Igor Kopystiansky, both of which sought to deconstruct painting itself.'.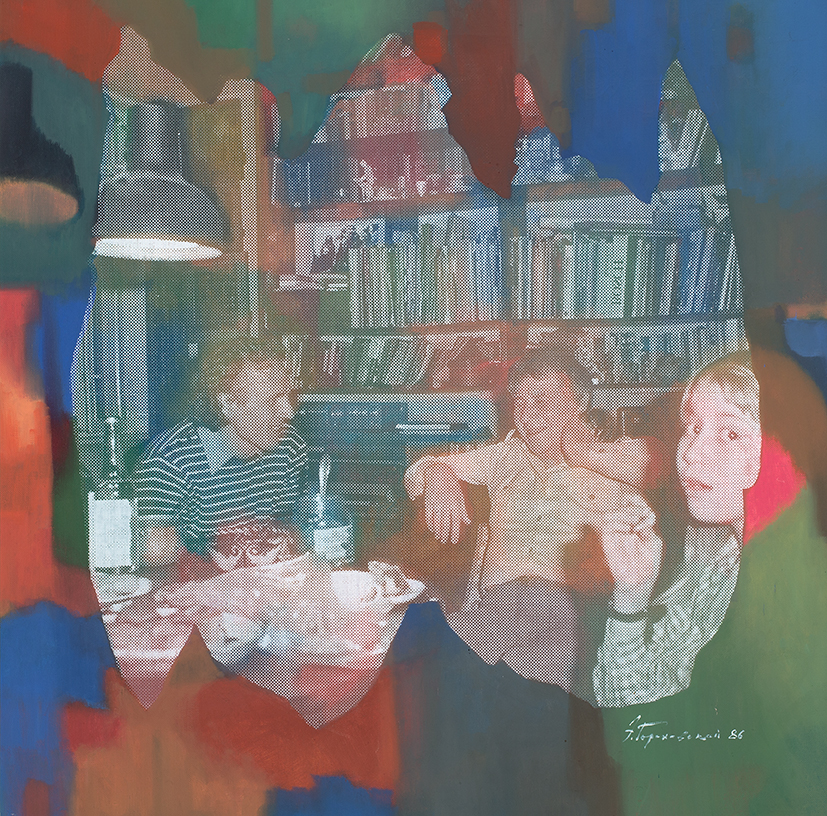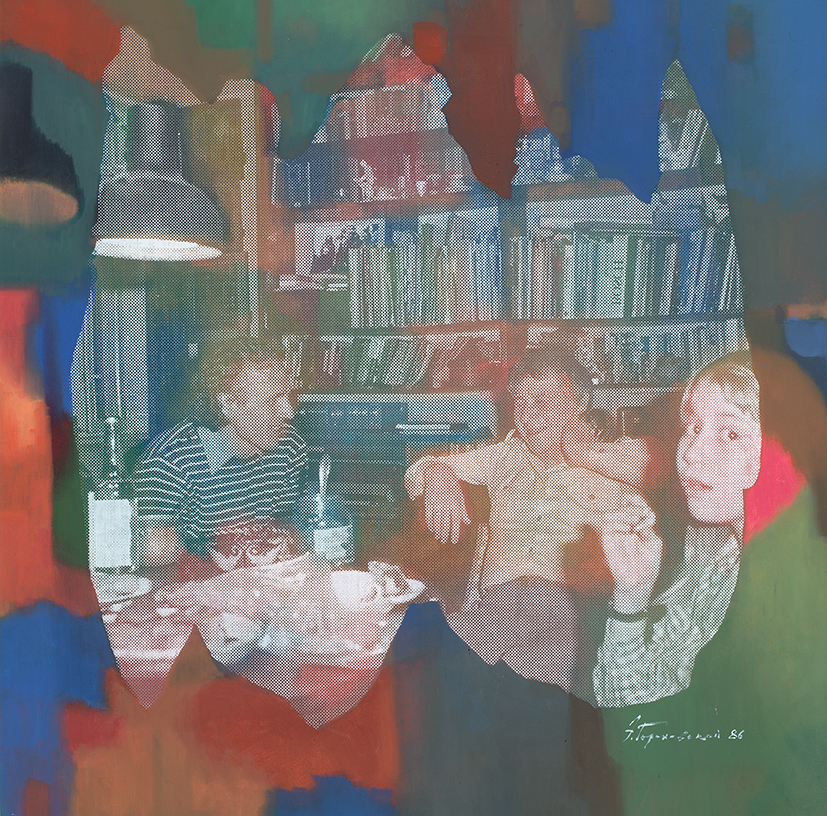 The visitor should notice Ivan Chuikov's slightly pop art-like assemblage Road Signs (1972) and his painting called Cloud (1978) which, according to the curator, will surprise you with its ability to highlight the relativistic nature of a two-dimensional image. 'Another important canvas work is called Dinner (1986) by Eduard Gorokhovsky, which he created by combining techniques of silkscreen and oil painting. One could even consider it to be a narrative piece in which the characters in the picture are Vladimir Tarasov, Ilya Kabakov, and Ivan Chuikov's daughter Zhenia Chuikova sharing a conversation in a domestic environment.'
The exhibition also contains works by widely known Lithuanian authors. As Gelūnas points out, the 'Visitors will probably be unsurprised to find Valentinas Antanavičius's bleakly sarcastic On Guard for Peace series from 1984, whose original title, by the way, should have been in Russian, as if it was a slogan on a banner saying "На страже мира".' Also, '…the fact that Marija Teresė Rožanskaitė also made three-dimensional objects, who was, by the way, among the first in Lithuania to do so, may seem new to many – the collection features her works Spatial Assemblage (1992) and Composition VI (1977).'
Full list of authors presented at the exhibition:
Valentinas Antanavičius, Andrei Bitov, Leonid Borisov, Grisha Bruskin, Erik Bulatov, Ivan Chuikov, Eugenijus Antanas Cukermanas, Boris Dyshlenko, Yuri Dyshlenko, Vladlen Gavrilchik, Eduard Gorokhovsky, Vladimir Yankilevsky, Ilya Kabakov, Dalia Kasčiūnaitė, Linas Leonas Katinas, Vincas Kisarauskas, Igor Kopystiansky, Svetlana Kopystiansky, Ene Kull, Vitas Luckus, Viktor Marinyuk, Raul Meel, Igoris Piekuras, Viktor Pivovarov, Ivars Poikāns, Marija Teresė Rožanskaitė, Sirje Runge, Raimundas Sližys, Yuri Sobolev, Leonid Sokov, Eduard Steinberg, Antanas Sutkus, Vitaly Komar, Oleg Vasiliev, Aleksandr Velikanov, Gamlet Zinkovsky
The complete collection consists of 486 artifacts: paintings, sculptures, photographs, graphic art works, drawings, published works. Geographically, the majority of collection consists of works by artists who at the time were located in the USSR (Russia, Ukraine, Lithuania, Latvia, Estonia, etc), whilst the rest of the collection derives from France, Germany, USA, and other countries.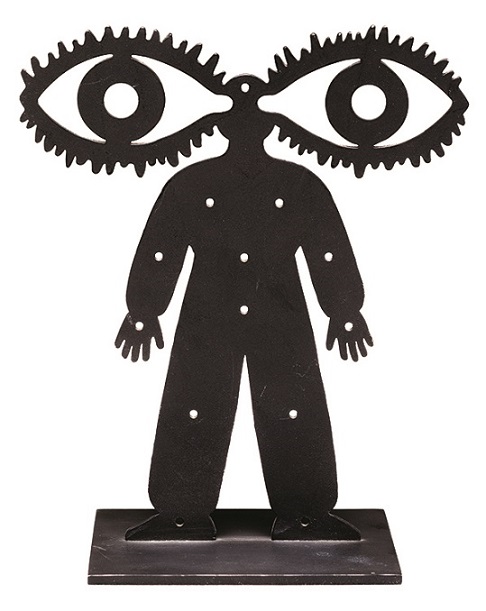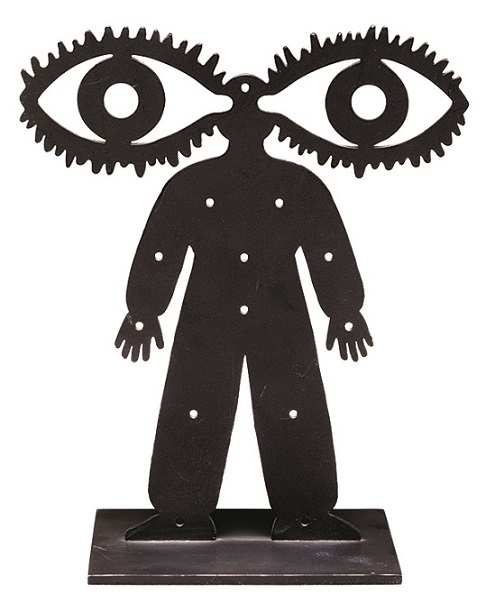 'In the 1960s, western youths were rebelling against the stiff authoritarian views of their parents who had been shaped by the war, while Soviet youths were furthermore hampered by the regime, which left them with no freedom for self-expression or novel movements. Those who could not stand these restrictions began spontaneously joining into groups and holding meetings. They would gather in artist studios at night to share their hatred for the regime and their hope of seeing the light at the end of the tunnel. During such evenings, they would discuss the latest artworks, read poems and listen to music. There would be no particular programme for the evening, allowing creativity to emerge sometimes through the simplest of means. On these nights, Vladimir Tarasov, a talented percussionist, would sometimes show off his abilities by playing on boxes or other items, which were at hand.
It was in this context that Vladimir Tarasov became good friends with the so-called unofficial or non-conformist painters, in particular with Ilya Kabakov.'
 Art Critic and Curator Jean-Hubert Martin
'Now, almost thirty years on, I went back to my storage space and saw a wonderfully expansive museum collection comprising works by artists from Russia, Lithuania, Latvia, Estonia, Ukraine and other countries I had toured. Examining everything closely – my whole archive of artists' works, underground publications and photographs – I realized that my entire collection had become history marked by the Zeitgeist of the second half of the 20th century.
Later on, this group of artists became known as the non-conformists. History has shown that art will not stand for compromise. Each of these artists had found their own way and their own language and had become an organic part of art history.
All of the works I accumulated had been given to me as gifts, sincerely and with love. I am happy to have known these artists.'
Jazz Musician and Artist Vladimir Tarasov
Curator Dr Arūnas Gelūnas
Coordinator Justina Augustytė
Architects Petras Išora, Ona Lozuraitytė
Designer Vytautas Volbekas
Organiser The Lithuanian National Museum of Art
The project is funded by 

Sponsored by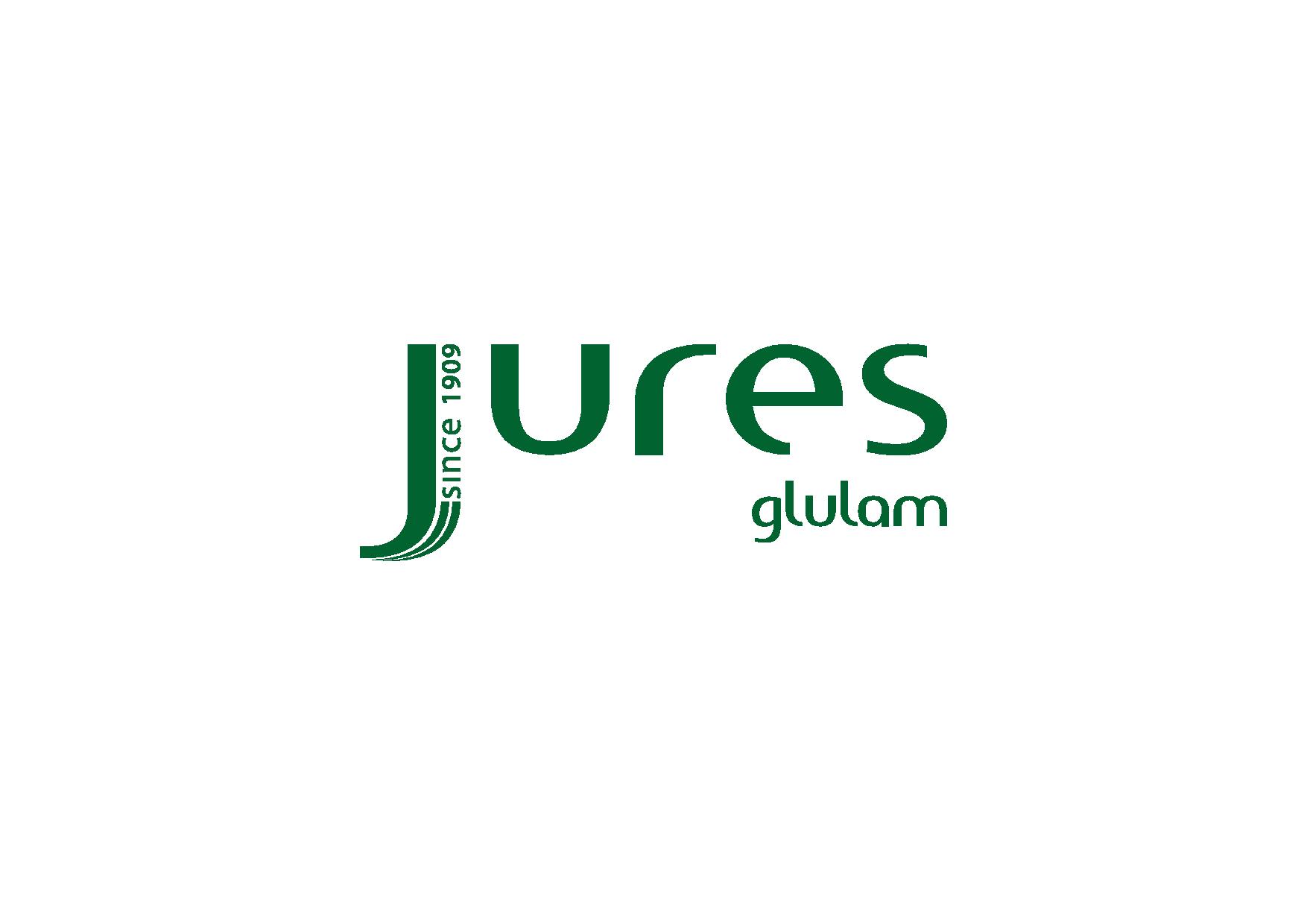 Media partners of the exhibition: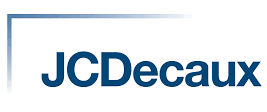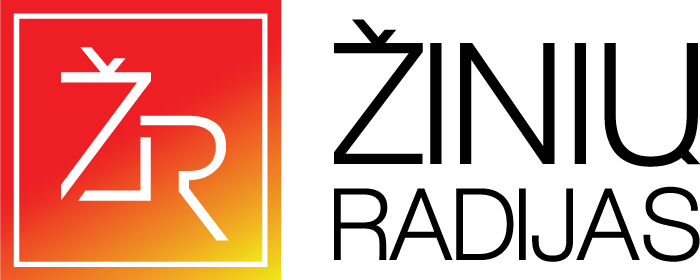 ​
Radvila Palace Museum of Art,
24 Vilniaus st, LT-01402, Vilnius, Lithuania
+370 5 262 0981, +370 5 250 5824