Metamorphoses of the Sun Stone
2 July – 29 November (Attention! Due to COVID-19 the exhibition is closed until 29 November)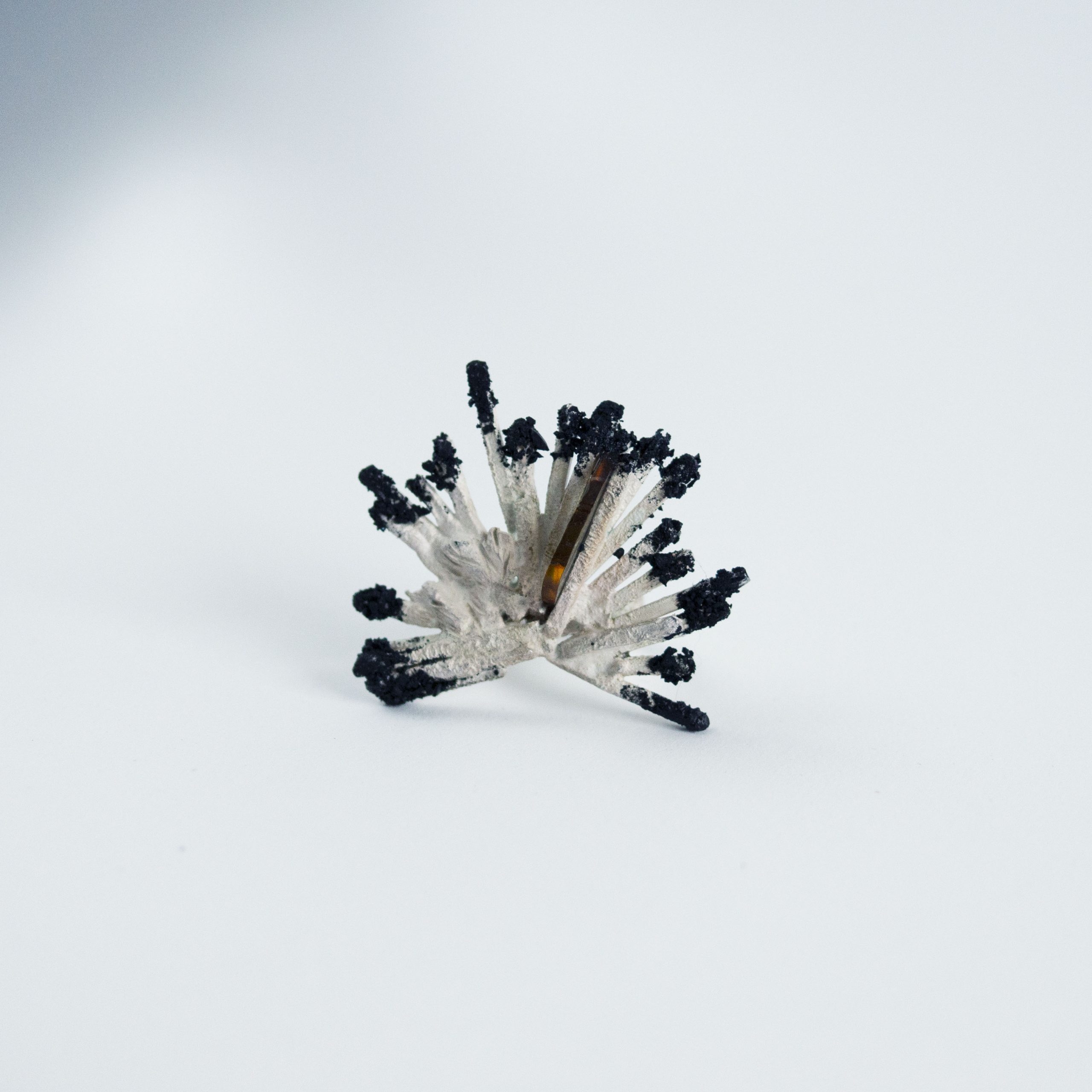 This exhibition completes a long-term project that began in 2015, dedicated to showing the relevance of the traditions of Lithuanian amber design by presenting the creative work of Feliksas Daukantas, Kazimieras Simanonis, Petras Balčius and Eglė Čėjauskaitė-Gintalė. The retrospectives of the first three artists covered the roots and history of Lithuanian jewellery while the original works of Čėjauskaitė-Gintalė show how the traditions of amber design can be continued in a modern, contemporary manner – her jewellery reveals conceptual ideas based on deep philosophical foundations.
The exhibition Metamorphoses of the Sun Stone is a logical conclusion of the cycle. Lithuanian jewellers display their works in exhibitions abroad and win prizes at international competitions, yet are barely known to wider audiences in coastal Lithuania. Therefore, our aim with this project is to showcase artists who are making Lithuania famous abroad and to disprove the stereotype that amber is old-fashioned and forgotten or cannot be trendy.
The works of the participants of the exhibition demonstrate a broad palette of possible contemporary approaches to amber and reveal the subtleties involved in combining amber with other materials, which audiences abroad find so fascinating thanks to their compelling laconic nature. We want to show that despite the fact that raw amber usually comes to Lithuania from other countries, the degree to which our amber design traditions have developed is equal to or even surpasses international levels.
The exhibit includes works by 20 artists. All of the ornaments were composed of amber combined with other materials ranging from minimal to quite complex arrangements that use multiple different materials in order to accentuate the amber piece.
The collection comprises notably distinct works from various time periods that break the usual stereotypes regarding the use of amber in art. Many novel ideas were born during a creative symposium in Palanga in 1990. The rebirth of Lithuanian independence brought with it a rebirth of amber: a new approach to so-called Lithuanian gold was already evident in the very first exhibition of jewellery in independent Lithuania titled Gintaras Kitaip (Amber Differently) held in 1991. The exhibition Metamorphoses of the Sun Stone showcases creations by artists who also took part in said exhibition: Sigitas Virpilaitis, Birutė Stulgaitė, Marytė Gurevičienė, Solveiga Krivičienė and Alfredas Krivičius. A comparison between their older and newer works reveals multiple layers of meaning; sometimes the items act simply as aesthetically compelling visual pieces untethered from the representational functions of amber, offering a playful, original look at the material, which itself becomes more than just a "saviour" of tradition and ethnographic culture – an original, flexible and universal attribute of modern design rather than an outdated accessory worn out of obligation as it is often seen by the younger generation.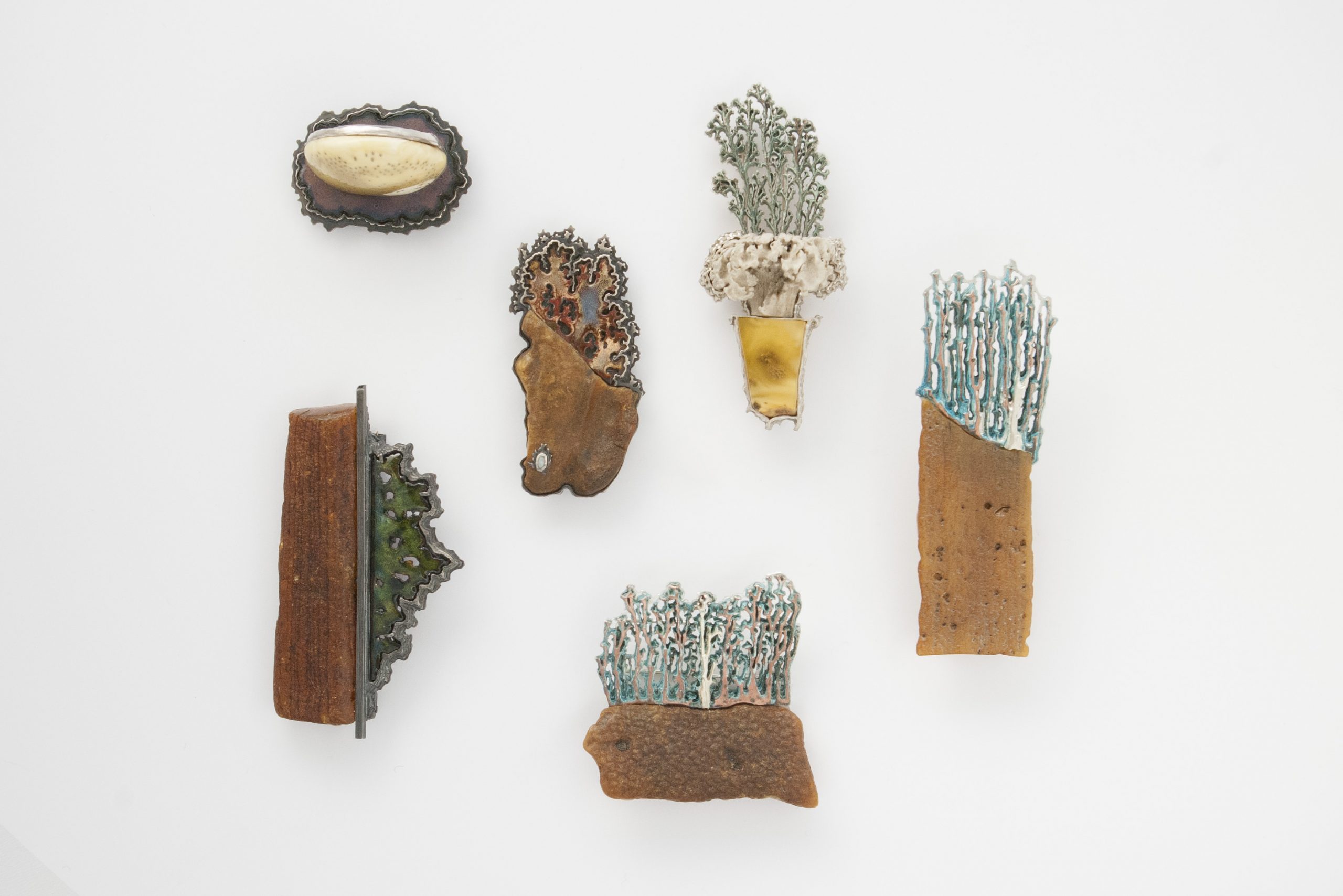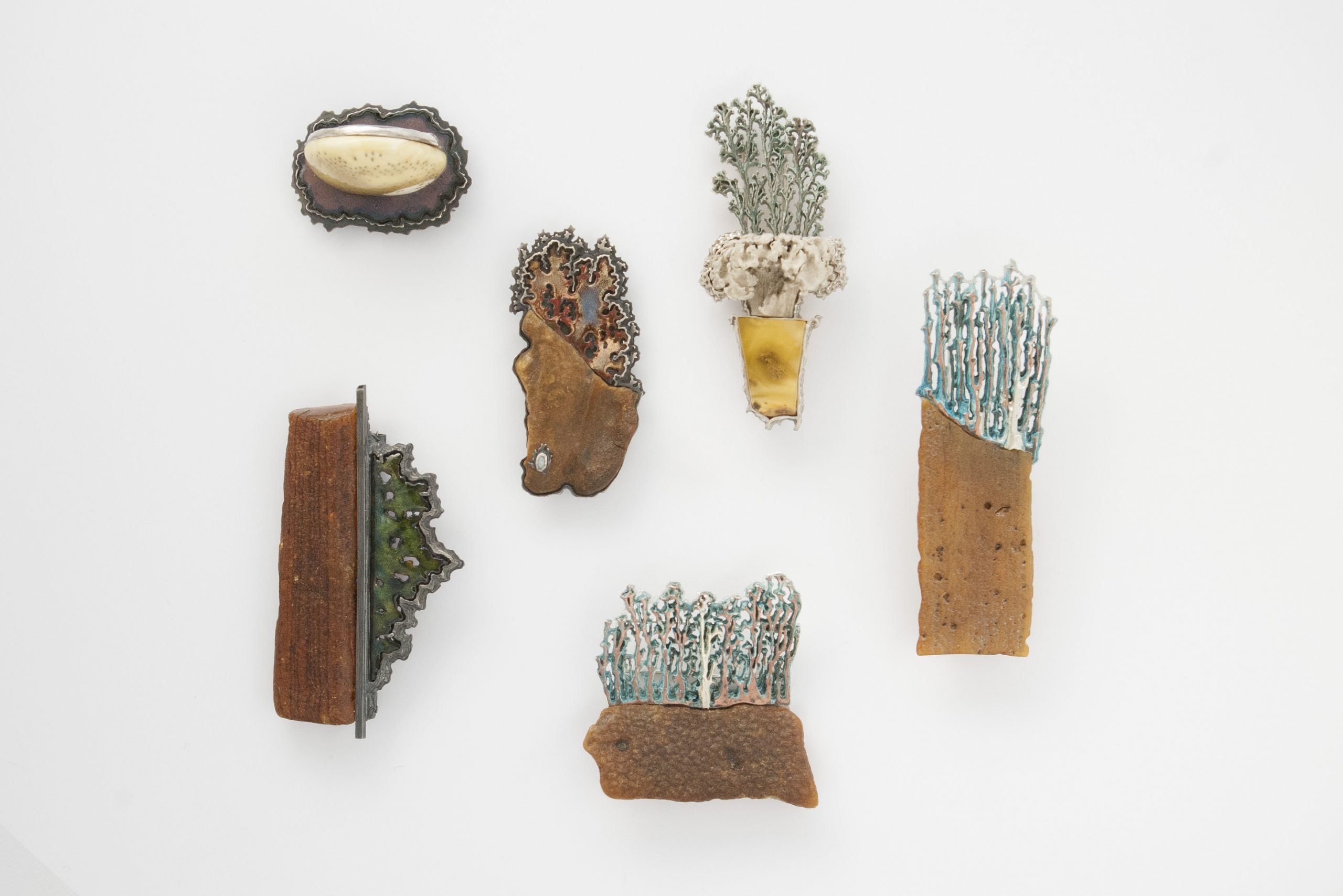 The following artists are participating in the exhibition:
Ugnė Blažytė
Eglė Čėjauskaitė-Gintalė
Jurgita Erminaitė-Šimkuvienė
Nerijus Erminas
Indrė Diržienė
Marytė Dominaitė
Vaida Druskytė
Kristina Dulevičiūtė
Dalius Ilginis
Elen Janovskaja
Karina Kazlauskaitė
Laima Kerienė
Solveiga Krivičienė and Alfredas Krivičius
Aušra Mačiulaitienė
R. Mėnulio Katinas
Algirdas Mikutis
Elen Pavinskienė
Vita Pukštaitė-Bružė
Kęstutis Stanapėdis
Birutė Stulgaitė
Asta Šimkevičienė and Mindaugas Šimkevičius
Danas Tamašauskas
Šarūnė Vaitkutė
Sigitas Virpilaitis
Dovilė Žydelienė
Curator Marytė Dominaitė
Visitors are required to wear face masks, 1 m social distancing.
​
17 Vytauto st, LT-00101, Palanga, Lithuania
(+370 460) 30326, 30314
gintaro.muziejus@lndm.lt
www.pgm.lt