Radvila Palace Museum of Art
/
Magnificent Refugees of War. Masterpieces of 16th–18th Century Western European Painting from the Collections of the Borys Voznytskyi Lviv Nationa Art Gallery
Magnificent Refugees of War. Masterpieces of 16th–18th Century Western European Painting from the Collections of the Borys Voznytskyi Lviv Nationa Art Gallery
16 March – 4 December 2023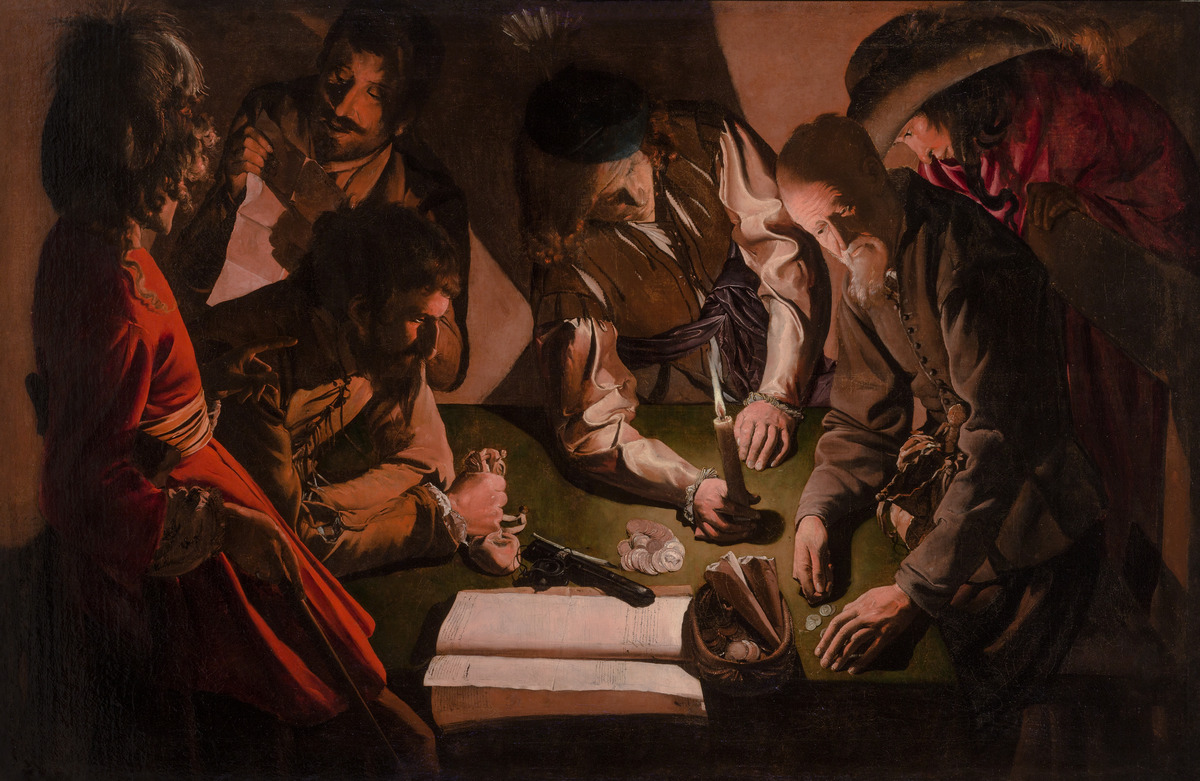 We have for you an exclusive and truly special exhibition. Cooperation between the Lithuanian National Museum of Art and the Borys Voznytskyi Lviv National Art Gallery, which began with friendly mutual visits as the coronavirus pandemic was just ending (and which then seemed to be the worst thing that could happen to humanity), resulting in optimistic plans for numerous joint activities – exhibitions, lectures, artwork resto- ration projects – turned into a very real exercise in rescuing people and artworks in the context of war activity following the fateful invasion of February 24, 2022. All of Western Ukraine, especially the city of Lviv, has become a relatively safe refuge-camp for works of art and people alike, as the occupant forces, facing Ukrainian resistance they did not expect, have not managed to edge further than the eastern territories of the country.
Ever since the very first days of the invasion, Lithuania's museum personnel have actively sought ways of helping their Ukrainian colleagues, who found themselves in trouble on a scale unseen since World War II – initially, with packaging materials and fire-extinguishers, later – by supplying what electricity generators and heaters they could, and finally – by helping to transport the most valuable artworks from Ukraine's muse- ums to Lithuania. In this way, just prior to Christmas, 66 exhibits of exceptional value from museums in Kyiv, Odessa and Lviv reached the storage facilities of the Lithuanian National Museum of Art. They have been valued at more than 20 million Euro, yet are in fact priceless in terms of their cultural and sacred value.
This small albeit irreplaceable exposition, fluently continuing the exhibition of early Western European paintings from the collections of the Lithuanian National Museum of Art displayed in nearby halls, shows visitors only a selection of the evacuated works.
Paintings created by artists from Italy, Spain, France, the Netherlands, Flanders, Germany and Austria in the 16th to 18th centuries could take pride of place in any world art museum's exposition or exhibition, however today, given these special circumstances, they are being offered to Lithuania's art lovers. A number of sensations await: the Lithuanian public will be able to see for the first time a painting by the Spanish genius Francisco Goya – a small canvas, yet one featuring the very characteristic subject matter and stylistics of this author, Maja on the Balcony. The Lithuanian collection, containing a work by one of the most fa- mous Dutch landscape artists, Meindert Hobbema's The Old Mill, has in this exposition received its "pair" – the Ukrainian collection provides visitors with the chance to admire another work by this artist, Landscape with a Watermill. The list of sensations is crowned by a masterpiece by the enigmatic French Caravaggist, Georges de La Tour – The Payment, for which a separate, exclusive exposition place has been foreseen. We hope that sensitive and observant viewers will certainly experience unforgettable moments at this exhibition.
I express my heartfelt thanks to the director of the Borys Voznytskyi Lviv National Art Gallery, Taras Voznyak, for his trust, sense of common spirit and friendship in creating the ideal conditions for the successful transportation of these artworks to Lithuania, and to my colleagues at the Lithuanian National Museum of Art for their idealism, professionalism and dedication to their work, in seeking to present these art masterpieces in the best possible way to our dear visitors coming to the revitalised Radvila Palace.
Director General of the Lithuanian National Museum of Art Dr Arūnas Gelūnas
Project leaders:
Dr Arūnas Gelūnas
Taras Voznyak
Curator Skaistis Mikulionis
Architects IMPLMNT Architects
Graphic designer Vytautas Volbekas
The exhibition is held under the patronage of:
Minister of Culture of the Republic of Lithuania Simonas Kairys
Minister of Culture and Information Policy of Ukraine Oleksandr Tkachenko
Special thanks:
Valdas Dovydėnas
Dr Mirijana Kozak
Narimantas Savickas
Stanislav Vidtmann
​
Radvila Palace Museum of Art,
24 Vilniaus st, LT-01402, Vilnius, Lithuania
+370 5 262 0981, +370 5 250 5824