Newly reopened Palanga Amber Museum welcomes its visitors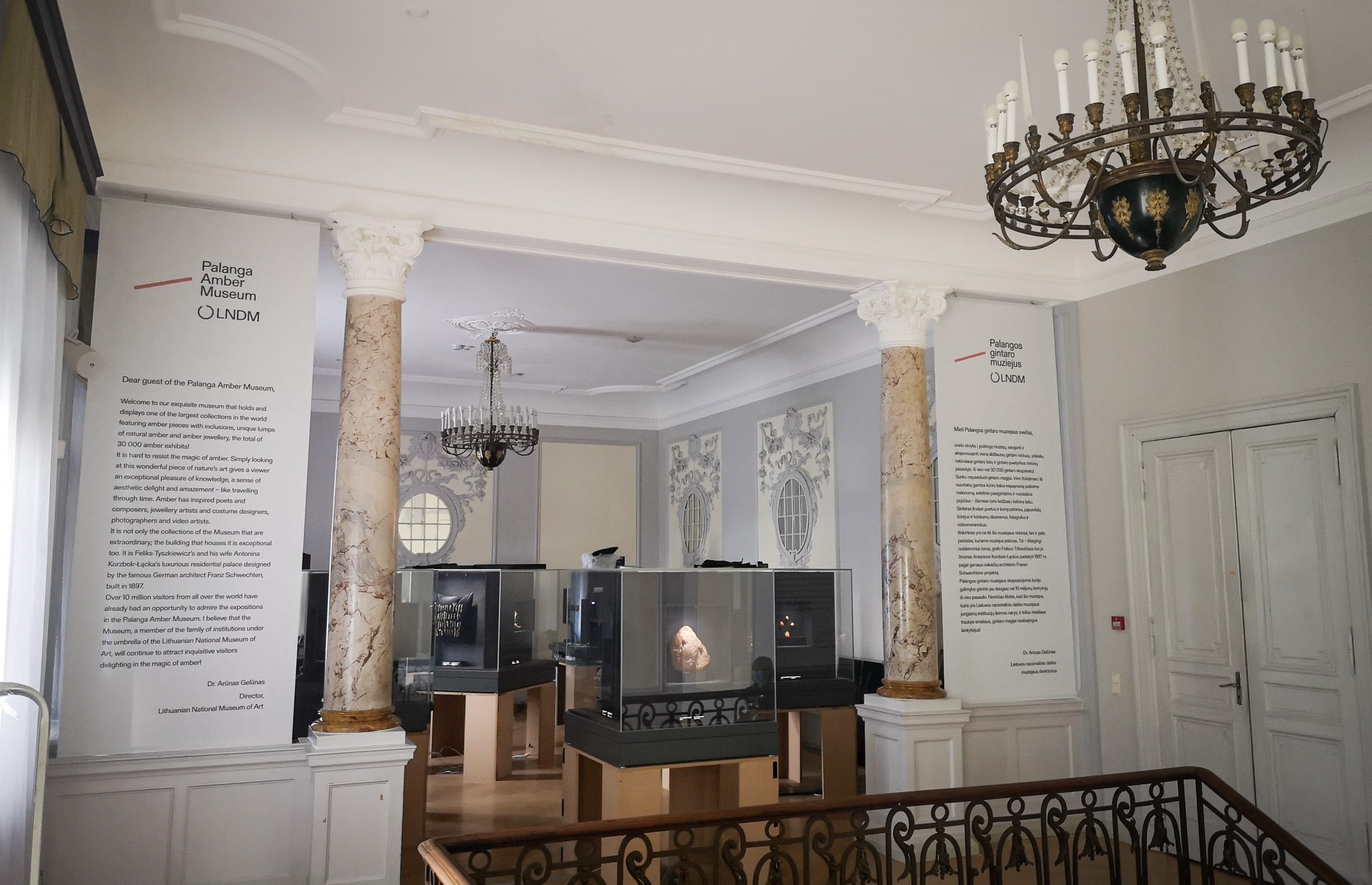 Lithuanian National Museum of Art invites its visitors to Palanga Amber Museum (17 Vytauto st., Palanga), reopening with new exhibits and entrance of the Tyszkiewicz Palace leading through the representational staircase from the side of the stall and the fountain.
Museum guests entering the main hall will be able to purchase tickets using the new electronic ticket desk and use lockers for clothes and larger items located on the ground floor. The old entrance from the western side of the building has installed a mobility lift and is open for people with disabilities.
The ground floor has a space for children entertainment – under the Amber Tree, kids are welcome to play a game 'Amber Road' and draw in specially designed colouring books.
Following the marble stairs, museum's visitors will be greeted by the remodelled introductory amber exhibit hall, presenting the highlights of the amber collection with an opportunity to delve into the history of amber formation as well as different methods of use. The amber display is supplemented with new exhibits and renovated lighting. This remodelling marks the beginning of the renovation of the amber exhibition spaces that will complete the restoration of the museum. The renewed exhibits were modelled under the management of Saulius Valius, a renowned artist as well as exhibition architect.
The first floor of the Palace is dedicated to the founders of the residence, the Tyszkiewicz family, presenting their remarkable cultural, artistic, and social input. Amber exhibits can also be found, as count Feliks Tyszkiewicz was a keen amber collector and archaeologist.
In the beginning of summer, the great hall of the former Palace (Fireplace Hall) will introduce a cafe along with a souvenir shop located at the Red Salon.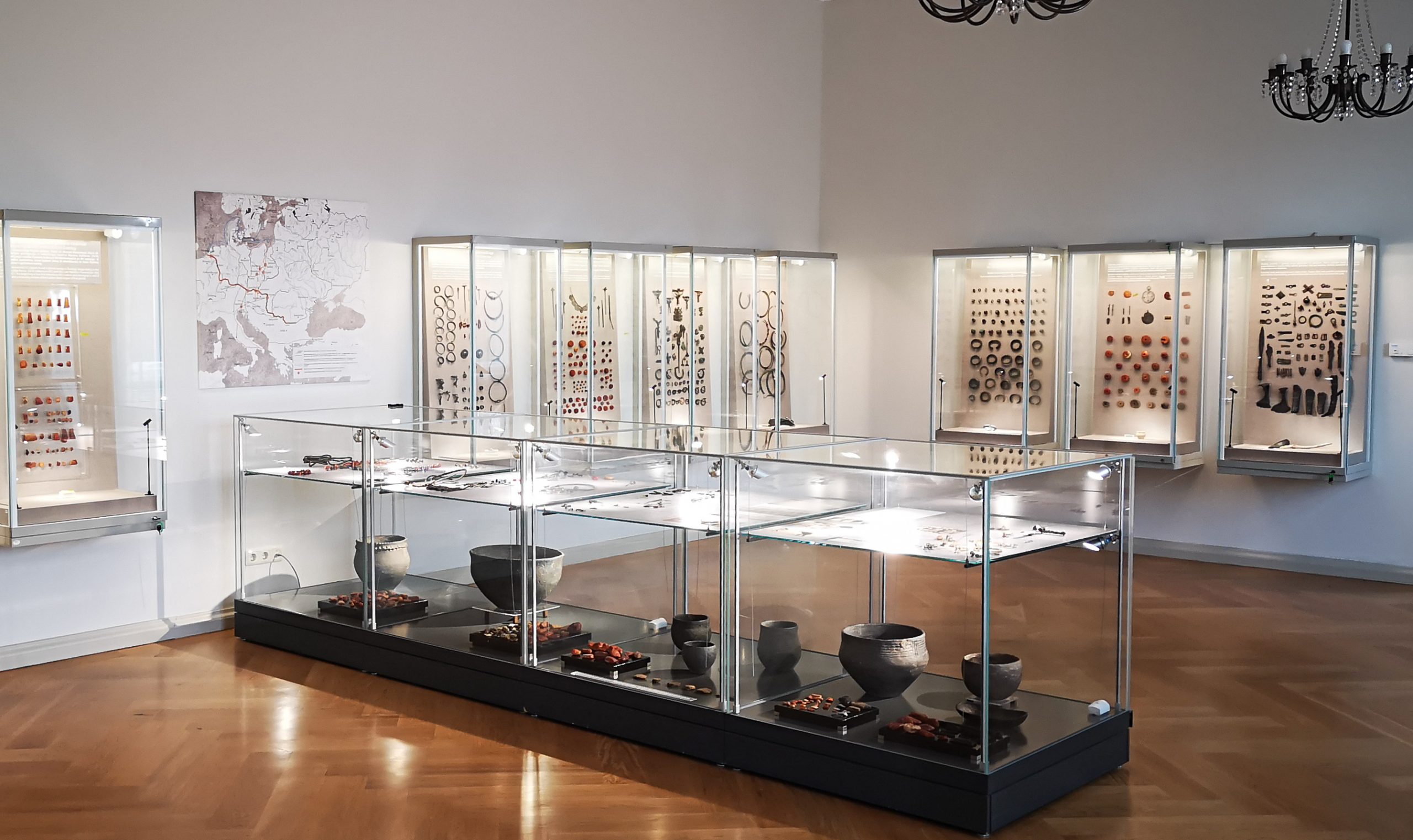 New exhibitions:
From 30 April the Palanga Amber Museum will display an exhibition of historical photographs by the the count of Raudondvaris Benedykt Henryk Tyszkiewicz.
The International Museum Day will be celebrated on 18 May in the Chapel Exhibit Hall presenting works by artist Vita Pukštaitė-Bružė along with the exhibition-jewellery installation Under the Sun.
On 2 July the Palanga Amber Museum will surprise its visitors with a digitally displayed exhibition at the terrace dedicated to Édouard André (1840–1911).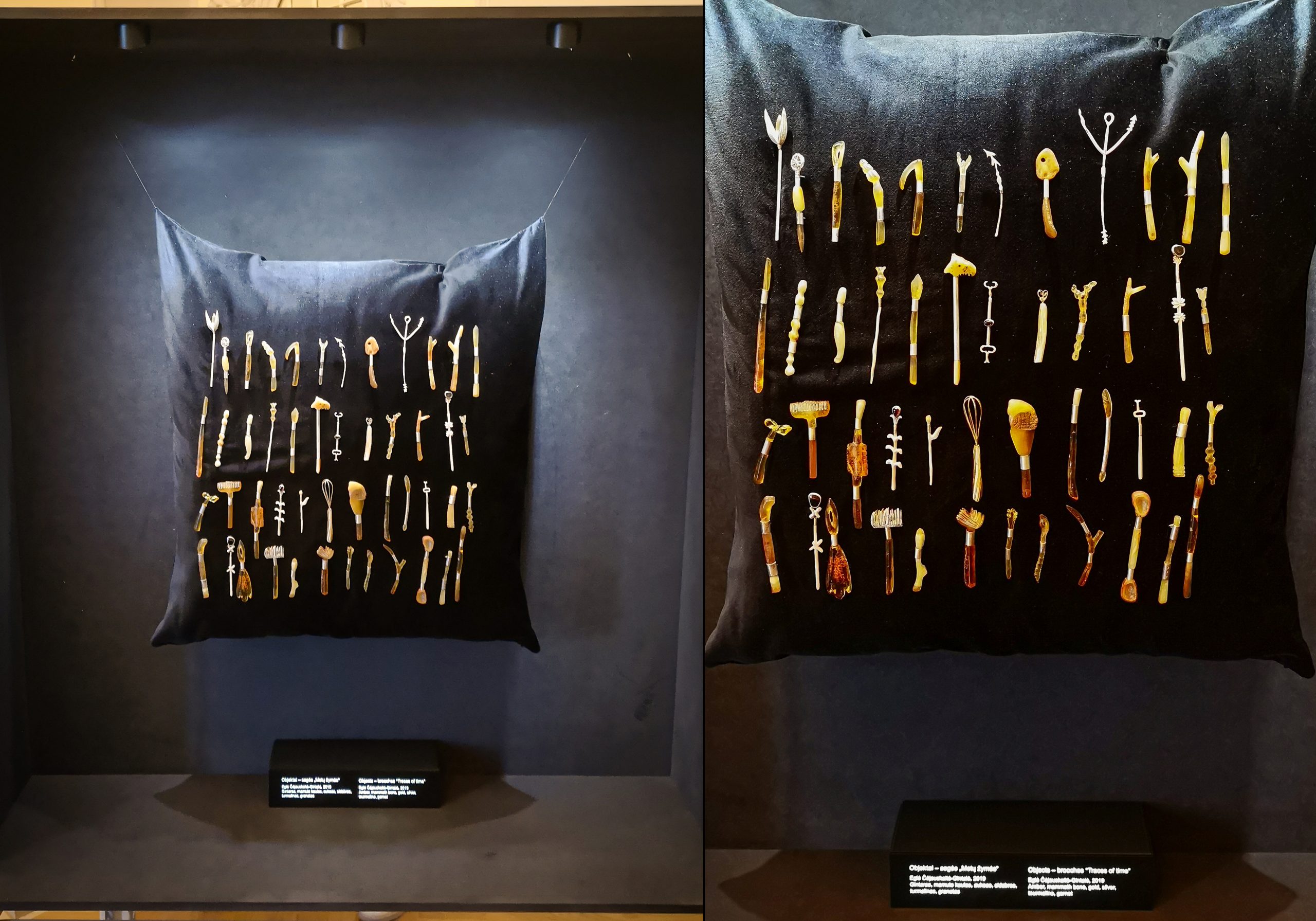 Opening hours:
Tuesdays-Saturdays 11.00-17.00 (visitors are allowed to enter before 16.30)
Sundays 11.00-16.00 (visitors are allowed to enter before 15.30)
Closed on Mondays
For inquiries call +370 460 51319
Current safety regulations require the visitors to wear face masks and maintaining social distance of at least 2 m. Please follow the instructions given by the museum personnel and the signage that is placed throughout the museum floor to help encourage proper social distancing. Don't forget to cover your mouth and nose with a tissue or your elbow before coughing or sneezing.
​
17 Vytauto st, LT-00101, Palanga, Lithuania
(+370 460) 30326, 30314
gintaro.muziejus@lndm.lt