Mindaugas Navakas. Inside and Outdoors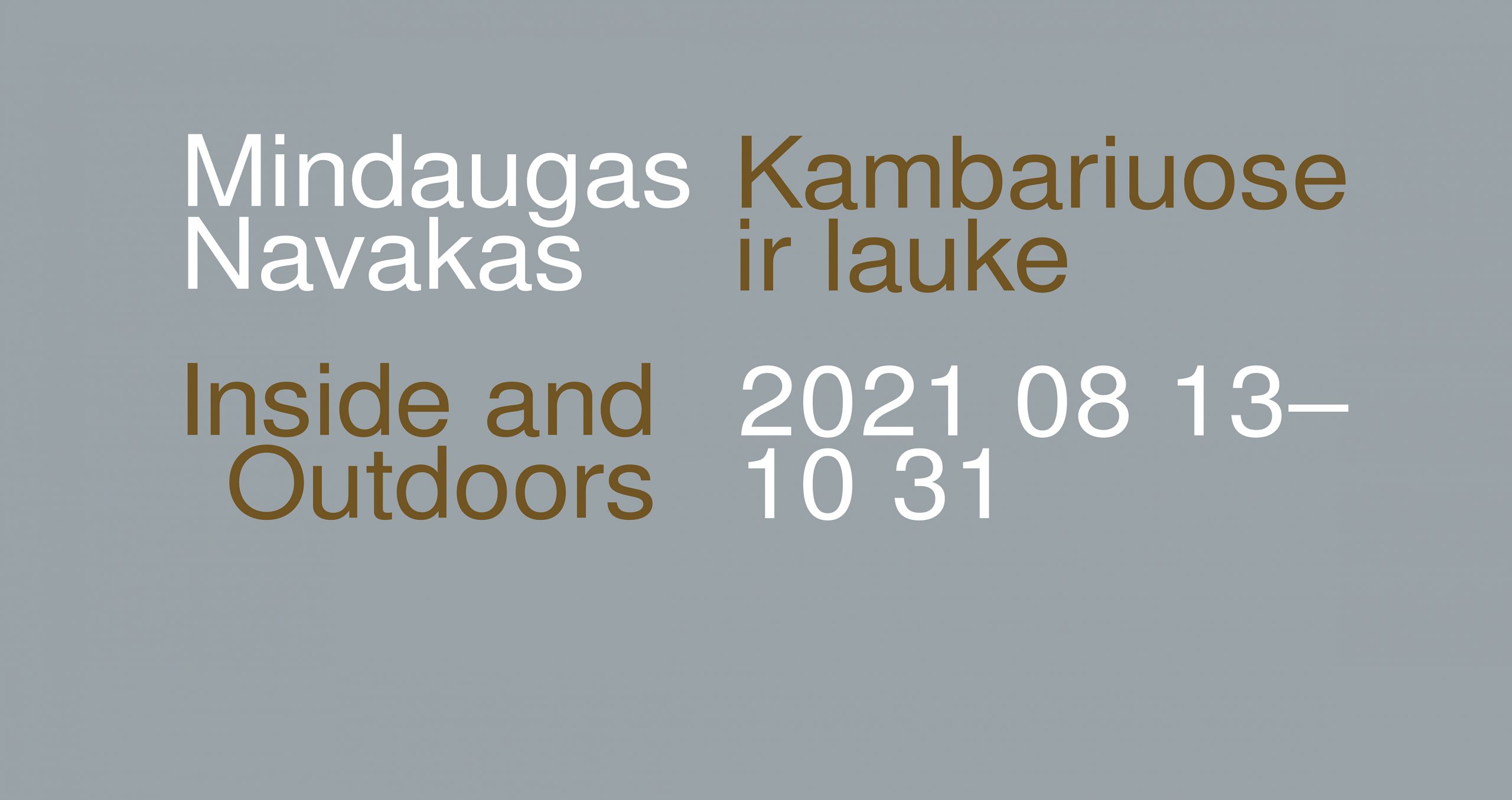 The new collection of the author's latest works created throughout the period of 2016–2020 conceptually link the interior and exterior spaces of the Radvila Palace. Navakas's interest lies in the dialogue between the chosen site and specific work, the visual dimension of a sculptural object and its cultural meanings that emerge in the process. This dialogue in its core holds a combination of metaphysical threat along with existential anxiety, frivolity or irony.

In the renovated four spaces of the Radvila Palace, Navakas applies sculptural objects made from porcelain – a capricious and fragile material used by the author in creating historicist interior pieces for this particular space.
By seeking to highlight the historical building of the Radvila Palace and creating a dialogue between the surrounding history and the current institutional state of the museum, the artist integrates an evocative sculptural object Leg (2016) consisting of four granite blocks in front of the the brick wall covered in plaster.
Mindaugas Navakas (b. 1952) is a Lithuanian sculptor, since 1977 he actively participates in exhibitions in Lithuania and abroad, for a long time he was lecturing at Vilnius Academy of Fine Arts, in the department of Sculpture. Among other exhibitions, the works of the artist were shown in the first biennale of Gwangju in 1995, he was also the first (together with artist Egle Rakauskaite) to represent Lithuania in the 48th Venice Biennale in 1999.
In 1995 he received Herder prize, in 1999 he was the recipient of Lithuanian National Culture and Art Prize as well as the Baltic assembly prize in 2004. Works of Mindaugas Navakas are owned by the Lithuanian museum of art, private collections in Lithuania and abroad.
Project curator and architect Mindaugas Navakas 
Project coordinator Elona Lubytė
Partners:  Gallery (AV17), Lithuanian Art Centre TARTLE
Oganiser Lithuanian National Museum of Art
The project is funded by

Current safety regulations require the visitors to wear face masks and maintaining social distance of at least 2 m. Please follow the instructions given by the museum personnel and the signage that is placed throughout the museum floor to help encourage proper social distancing. Don't forget to cover your mouth and nose with a tissue or your elbow before coughing or sneezing. Exhibitions and permanent exhibits can be visited without the Green Pass.
​
Radvila Palace Museum of Art,
24 Vilniaus st, LT-01402, Vilnius, Lithuania
+370 5 262 0981, +370 5 250 5824