Michael Rakowitz 'The Invisible Enemy Should Not Exist (Room G)'
8 November 2020 – 16 May 2021
Iraqi-American artist Michael Rakowitz has adopted a mission of colossal magnitude: to preserve memories, narratives and stories deeply connected to artefacts that have been displaced or simply ceased to exist. Since 2007 Rakowitz has effortlessly sought to recreate the close to 8000 historical objects that were looted from the National Museum of Iraq following the 2003 American invasion. But the materials of choice are not sandstone or bronze, instead he utilises tin cans, colourful wrappings and other commodities imported from the Middle East – often hazardously so. These commonplace objects that once contained candy, food preserves or soap are now being filled with the collective tales of the Iraqi diaspora.
The waves of senseless destruction that have ravaged the countries of former Mesopotamia the last decades do however not constitute national tragedies. In the words of Rakowitz, 'the ruination is a loss for all humanity.' Following the calculated cultural eradication of ancient buildings, statues and artefacts by the hands of ISIS, Rakowitz has turned his attention to the recreation of these annihilated objects. The project is called The Invisible Enemy Should Not Exist and the results are astounding. One current example is an Assyrian statue of a lamassu, a winged bull, that will reside on Trafalgar Square in London until 2020 as part of the Fourth Plinth public art project.
Exhibition is focusing on Rakowitz' work Room G, Northwest Palace of Nimrud (2018), a series of bas-reliefs that decked the walls of a monumental palace in ancient Nimrud, south of Mosul. These magnificent Assyrian sculptures survived both the Babylonian invasion of 612 BC and the attraction of British Museum some 2.500 years later. They could not withstand the bulldozers and explosives set by ISIS in 2015, however. Now Michael Rakowitz is bringing these bas-reliefs and many other historical objects back to life by displaying them around the world. "I can't make other things right now", states Rakowitz. 'Because these things that have disappeared kind of need their ghost. '
Michael Rakowitz is based in Chicago. He is Professor of Art Theory and Practice at Northwestern University.
Michael Rakowitz has had solo projects and exhibitions with Creative Time, Tate Modern in London, MCA Chicago, Lombard Freid Gallery and Jane Lombard Gallery in New York, SITE Santa Fe, Galerie Barbara Wien in Berlin, Rhona Hoffman Gallery in Chicago, Malmö Konsthall, Tensta Konsthall, Kunstraum Innsbruck and Contemporary Art Centre in Vilnius. His work has appeared in venues worldwide including dOCUMENTA (13), P.S.1, MoMA, MassMOCA, Castello di Rivoli, Palais de Tokyo, the 16th Biennale of Sydney, the 10th and 14th Istanbul Biennials, Sharjah Biennial 8, Tirana Biennale and others. He is the recipient of the 2020 Nasher Prize; the 2018 Herb Alpert Award in the Arts; a 2012 Tiffany Foundation Award; a 2008 Creative Capital Grant; a Sharjah Biennial Jury Award; a 2006 New York Foundation for the Arts Fellowship Grant in Architecture and Environmental Structures; the 2003 Dena Foundation Award, and the 2002 Design 21 Grand Prix from UNESCO.
Project partner – The Contemporary Art Centre, Vilnius.
The exhibition is a collaboration between Malmö Konsthall (Sweden), Galerie Barbara Wien (Berlin), Tensta Konsthall (Stockholm), The Lithuanian National Museum of Art, The Contemporary Art Centre in Vilnius and MMAG Foundation, Amman (Jordan).
Sponsored by 

Media partner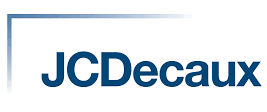 Current safety regulations require the visitors to wear face masks and maintaining social distance of at least 2 m.
In order to avoid large crowds, the possibility to register your visit in advance is available via phone. The tickets are also available for purchase online at https://www.tiketa.lt/EN/lietuvos-nacionalinis-dailes-muziejus-p2359
Contacts for registration in advance: +370 5 262 0981
​
Radvila Palace Museum of Art,
24 Vilniaus st, LT-01402, Vilnius, Lithuania
+370 5 262 0981, +370 5 250 5824