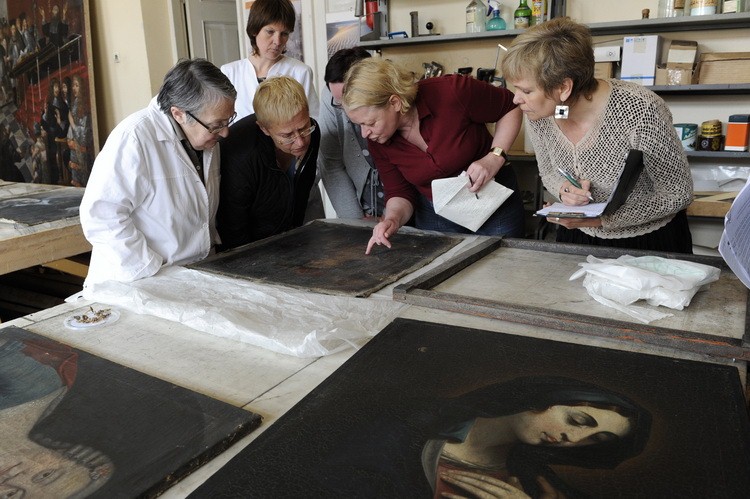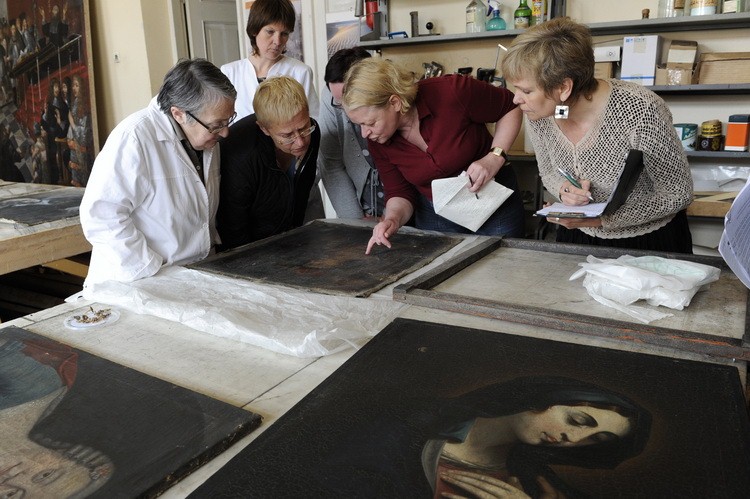 Address: 8 Rūdninkų st, LT-01135, Vilnius, Lithuania. Tel. (+370 5) 2619854; tel./fax (+370 5)  2617941; e-mail: restauravimo.centras@lndm.lt
The Pranas Gudynas Conservation Centre is the main training base for restorers of movable art treasures in Lithuania. The Centre provides proper instructions for restorers who are not professionally trained, now working at some of the local museums. Responding to the needs of the museum curators, workshops, seminars and lectures, related to the conservation and care of museum collections, are held at the Centre. Every year, the Restoration Centre staff members attend international conferences, annual meetings, and courses and participate in internship and fellowship programs in Lithuania and abroad.
Establishment of Pranas Gudynas Conservation Center On December 13, 1978, the Lithuanian Minister of Culture signed a decree, proposed by the director of the Lithuanian Art Museum, to establish a Centre for Conservation and Restoration of Works of Art at the Lithuanian Art Museum. It was not a new project. Initial steps were made in 1946, when the first workshops for restoration of paintings were established at the Vilnius Art Museum, the predecessor of the Lithuanian National Museum of Art. From that time, an idea was kept alive to establish restoration laboratories where museum objects could be scientifically investigated, conserved and restored and where conservation scientists could provide all necessary assistance to the Lithuanian museum community. Today, more than sixty qualified experts – restorers, physicists, chemists, biologists and art historians are working in the laboratories of the Centre. Cooperation between the various specialists is one of the most important conditions for the successful activities of the institution. Works of decorative, visual and folk arts, archaeological artifacts and ethnographic objects are being conserved and restored at the Centre. Technological and art historical analyses are carried out for the works of art under restoration.