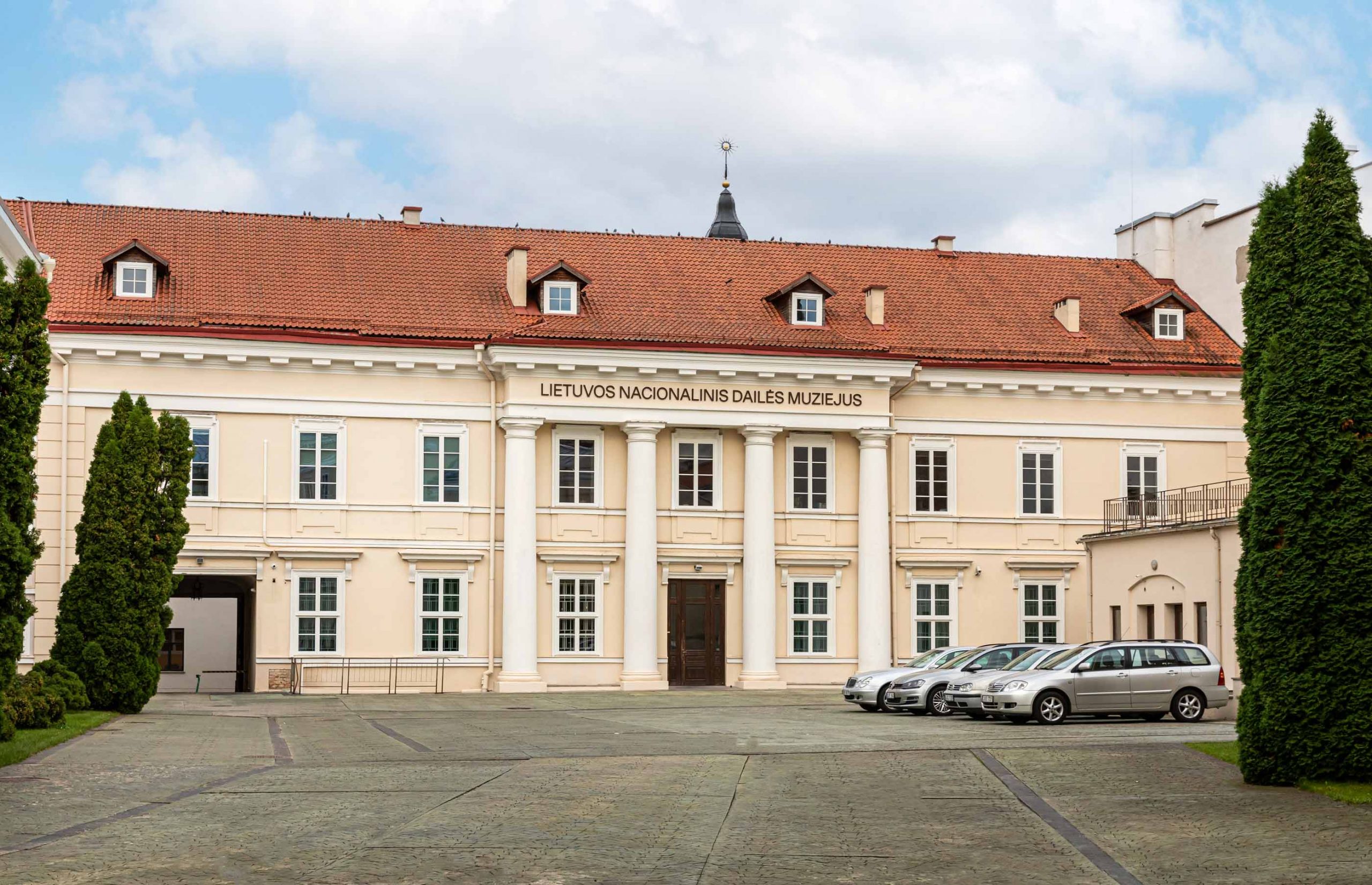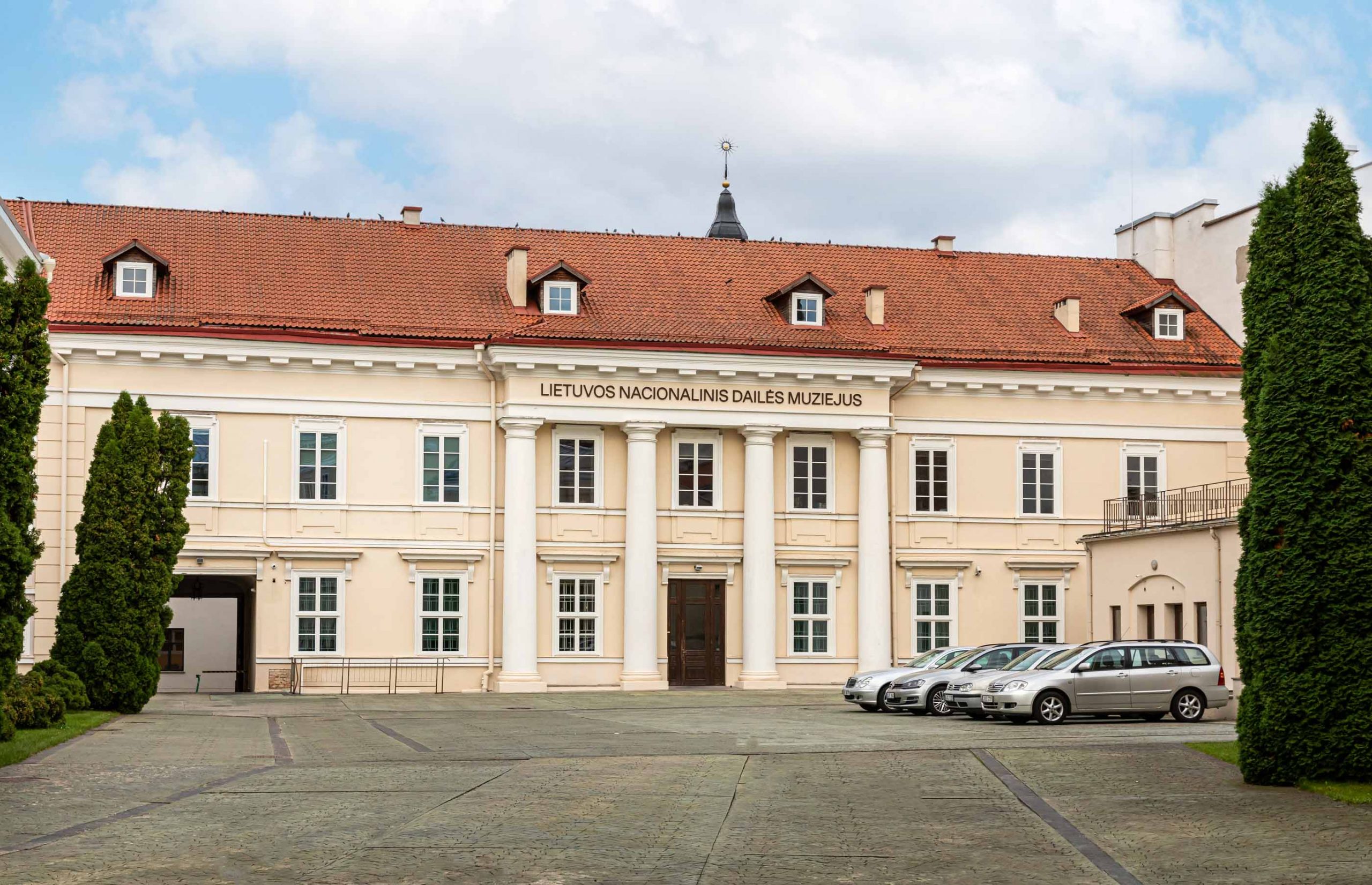 The Lithuanian National Museum of Art (LNMA) is a public institution granted the national museum status by the Government of Lithuania in 1997. Originally founded in 1933, the museum is distinguished for its rich Fine Arts collection that reaches around 230 thousand exhibits that represent old and contemporary art, applied and folk art, rare amber stone and jewellery specimens as well as other museum objects. Geographically the museum covers nearly all the territory of the Republic of Lithuania through the network of its branch museums, including Vilnius Picture Gallery, the Museum of Applied Arts and Design, the Radvila Palace Museum of Art, the National Gallery of Art, all located in the capital city Vilnius. Branches in the West of Lithuania are the Clock and Watch Museum, Pranas Domšaitis Gallery in Klaipėda city, the Palanga Amber Museum in Palanga and the Pamarys Gallery located in Juodkrantė, a town in Curonian Spit. In addition, the LNMA restores and preserves artworks at the Pranas Gudynas Conservation Centre.
The museum not only aims to collect, preserve, study and research, promote art valuables that are at its disposal, but also takes an active role in regularly organizing around 70-80 exhibitions annually. Cultural events and educational pursuits promote national and European cultural identity in various forms targeting diverse age and interest groups. Majority of initiatives are being implemented to provide better public and cultural awareness and interest in art, create a better infrastructure for social services and pleasing atmosphere for cultural experiences.
Since the year 2000, the Lithuanian National Museum of Art has implemented many significant projects of the national and international scale. The museum's strategic guidelines and efforts are fulfilled through art exhibitions, events, museum's infrastructure improvement projects as well as its digitization activities.
The last decade is marked by implementation of many major art projects, including international art exhibitions, such as Christianity in Lithuanian Art (2000-2004) or some of the more recent projects like the Longing for Nature. European Landscapes (2009) in collaboration with Landesmusuem, the State Museum of Upper Austria, Dialogues of Colour and Sound. Works by Čiurlionis and his Contemporaries (2009) in cooperation with partners from EU countries and Russia; the exhibition Cold War Modern: Design 1945-1970 (2009) organised in cooperation with the Victoria and Albert Museum and many other exhibitions.
The museum took part in the national programme Vilnius – European Capital of Culture 2009; the touring international exhibition Lithuania: Culture and History, taking part in the National Millenium of Lithuania Programme, succesfully presented in seventeen countries across Europe, the USA and Canada in 2008-2009.
Some of the strategic projects are dedicated to the continuous improvement of museum's infrastructure and  conditions of facilities. One of the large-scaled projects was the reconstruction of the National Art Gallery in Vilnius (2003-2009), which after the renovation now covers around 10 000 m2 in total, including permanent exhibition area of 2200 m2, temporary exhibition area of 1055 m2, modern storage space of 1700 m2, integrates a modern conference, audio, video, climate control facilities and other technological solutions; the renovation that is being implemented at the Pranas Domšaitis Gallery (2010-2011) in Klaipėda and Palanga Amber Museum (2010-2011) visibly expanded public access, improving the quality of museum experience.
LNMA is an approved administrator and a recognised national training centre for implementing and managing Lithuania's museums digitisation projects. The launch of the national project LIMIS with the aim to facilitate knowledge sharing it through the online access to museum-collection data has become an important tool to enable organising virtual exhibitions and presentation of previously hidden cultural treasures. It helps to integrate all of them into the EUROPEANA system or employ in different way for regional-scale needs.
Museum Publishing sector produces exhibition catalogues, informative booklets, Museum's Annual and other culture research type publications. Museum's professionals have a comprehensive competence and experience in the field of art, control and documentary management, registration, inventory and archiving of the cultural assets, advise other professionals and the general public.
The museum's international collaboration is another area of practical focus. It is maintained and pursued through various forms, including bilateral long-term agreements or cooperation based on partnership or membership with international museum organizations. Since 1993, LNMA is a member of ICOM, some of museum's experts are members of NEMO (Network of European Museum Organisations), AICA (International Association of Art Critics) and other museum or culture organizations.