Chambers of Radiance by Emilija Škarnulytė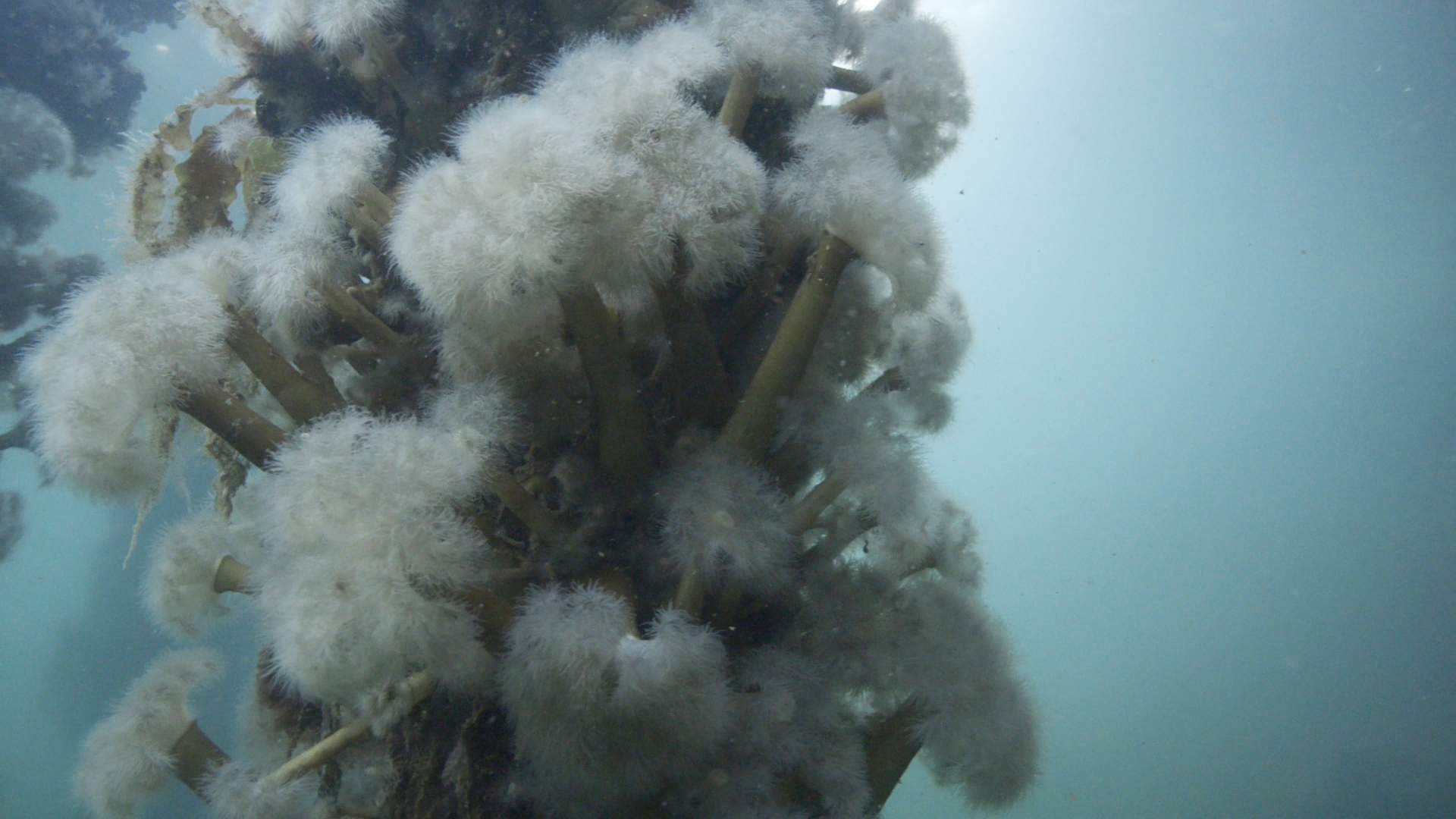 Emilija Škarnulytė's solo exhibition Chambers of Radiance is centred on one of the artist's most famous works, t ½, which won the 2019 Future Generation Art Prize of the Kyiv Centre for Contemporary Art. Exploring posthumanist mythology, the impressively large audiovisual installation draws attention to issues of the nature-human interface, climate change and nuclear energy – topics that are particularly relevant today.
The work t ½ is a fictional visual meditation on contemporary science from an archaeological future perspective. Reflecting on Škarnulytė's work, cultural researcher Alison Sperling asks: "What would an alien archaeologist tell about our history if confronted with the atomic and technological ruins of the 21st century?" The exhibition invites us to experience the world through the futuristic lens of such an alien archaeologist. Part of the piece was shot in Lithuania, at the decommissioned Ignalina Nuclear Power Plant, and part in the canals of nuclear submarines in the Arctic Circle. The video also captures the Super-Kamiokande neutrino observatory in Japan and the particle accelerator at CERN in Switzerland. The installation is complemented by two works, Future Fossil I and Future Fossil II, featuring computer-graphic images of the over-the-horizon radar Duga and the neutrino observatory Super-Kamiokande.
Architect Linas Lapinskas
Architect-coordinator Aleksandras Kavaliauskas
Graphic designer Vytautas Volbekas
Sound Jokūbas Čižikas
Coordinator Viltė Visockaitė
Organiser The Lithuanian National Museum of Art
Partners: Vilnius University Faculty of Philosophy, Berlin Institute of Technology
Sponsor UAB Ramirent
Media sponsor JCDecaux
The project is financed by Lithuanian Council for Culture
​
Radvila Palace Museum of Art,
24 Vilniaus st, LT-01402, Vilnius, Lithuania
+370 5 262 0981, +370 5 250 5824