Alighted by the Fire of Montmartre: Rokiškis Manor Art Collection
2020 July 9 – September 13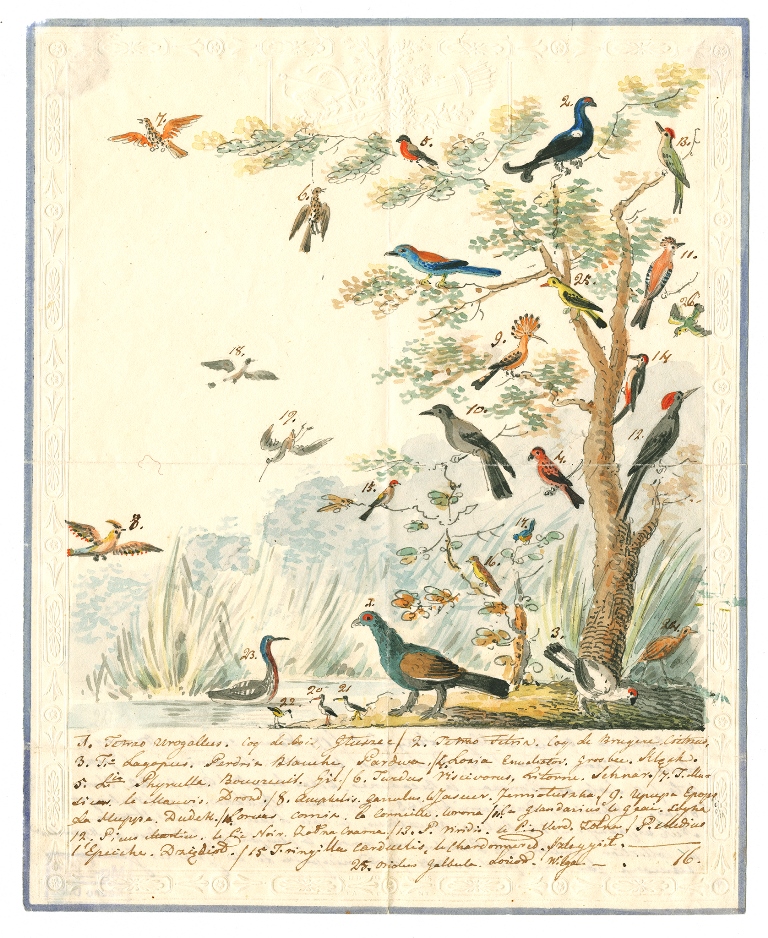 The Lithuanian National Museum of Art and the M. K. Čiurlionis National Museum of Art, in collaboration with the Rokiškis Regional Museum, are holding an exhibition titled "Alighted by the Fire of Montmartre: Rokiškis Manor Art Collection", which, for the very first time, will be showcasing the entirety of the manor's valuables that are being kept in memory institutions in Rokiškis, Kaunas and elsewhere.
The foundation for the collection was laid by count Konstanty Tyzenhauz (1786–1853) in Pastovys (modern Belarus) in the form of a picture gallery and an ornithology room. He gathered his collection of artworks during travels and at various periods of life abroad. Konstanty's son-in-law historian Aleksander Przezdziecki (1814–1871) wrote that count Tyzenhauz had been collecting artworks "even under the blazing gunfire in Montmartre, Paris". The phrase is now a leitmotif of the exhibition and had arguably been prophetic since Montmartre was soon made famous by artistic intellectuals. Count Tyzenhauz's ties to France formed when he fought in the war of 1812 and as he continued to live there for some time after his service.
The part of the collection that is on display contains a large number of paintings by foreign artists (Italian, Flemish, French and German). These include Guido Cagnacci, Antoine Mirou, Abraham van Diepenbeeck, Salvator Rosa, Leonard Bramer, Louis de Caullery, Francesco Fontebasso and others. Within the context of artists associated with Lithuania, the drawings and watercolours by count Tyzenhauz himself stand out in particular, along with the drawings and lithographs by his teacher Aleksander Orlowski. The family also owned an extensive collection of lithographs from the Vilnius Album as well as several compilations of pictures of the tombstones of Polish-Lithuanian rulers.
The exhibition also highlights the life of two prominent countesses: Sophie Tyzenhauz de Choiseul-Gouffier and Maria Tyzenhauz-Przezdziecka, whose talent and good will are evident from their work in various fields. The exhibition is further supplemented by fragmentary testaments to life in the manor: the countesses' accessories, books, drawings, watercolours etc. A rich assortment of amateur photographs indicates that the Przezdziecki family – the final owners of Rokiškis – were keen photographers, while a collection of clothes preserved by manor staff can be viewed in video format.
​
Didžioji Str. 4, Vilnius, Lithuania
Tel/fax: (+370 5) 212 08 41; 212 4258
E-mail galerija@ldm.lt