Tamed Nature. 18th–21st Century. Exhibition from the fashion historian's Alexandre Vassiliev collection
1 December 2016 - 22 October 2017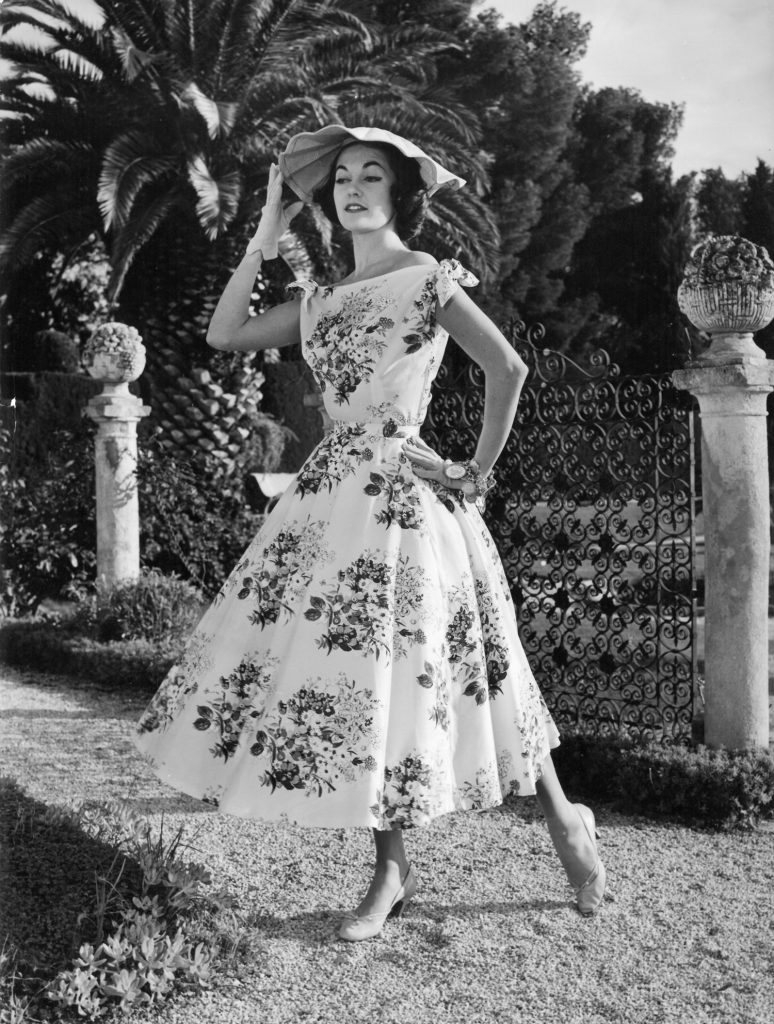 The current exhibition Tamed Nature is already the eighth running project organized by the Lithuanian Art Museum in cooperation with Alexandre Vassiliev Foundation. It is dedicated to the everlasting symbiosis of nature and fashion that has found reflection in a surprisingly wide range of combinations, experienced through three centuries – from the 18th century to the present day.
There is undeniable evidence that people in all epochs have tried to transform and domesticate nature, and in doing so, they have recognized it as one of the ways to implement their power. At the same time, nature has always been a challenging and inexhaustible source of inspiration for artists, musicians, poets, architects, and fashion designers. The rich and ever-changing world of nature has traditionally bestowed wonderful ideas on humans, and has motivated us to create a more beautiful, harmonious and comfortable habitat, and it has helped us accentuate our own distinctiveness. The waters of the ocean depths, forests, meadows, flowers, animals, birds and insects help us discover unusual color combinations, new shapes and silhouettes, and ornamental patterns.
Following the concept of the owner of the collection and the exhibition curator, exhibits are not grouped chronologically, but, instead, arranged in thematic blocks – forest, garden, sea, ocean, jungle, savannah, and exotics. Each clothing and accessories' group (hats, purses, shoes, jewelry, furs, articles of leather and suede) tells its own story about the relationship with nature. For example, the bright colors of the jungle and their occupants – pythons, parrots, birds of paradise, and panthers; soft tones of savannah and its rich fauna – elephants, zebras, lions. In turn, beige shades of sand, amber and shells remind us of the beach, while the immense underwater world of the ocean reveals fish, sea turtles, sea stars, corals, and pearls.
The exhibition also vividly represents the impact of park and garden culture on original fashion solutions: shady trees, lavish flower beds, butterflies, and singing birds. Outstanding couturiers have interpreted nature in most astonishing patterns of fabric prints and creative designs exploiting various plant motifs, introducing, apart from berries, even vegetables such as lettuce, cabbage, onions, and carrots which have found their depiction in fashion garments.
Alexandre Vassiliev claims, "As you know, each century and decade has its own favorites: thus in the 18th century, during Marie Antoinette's lifetime, also men loved to show off wearing trendy floral garland embroidery vests; in the 19th century topical were coral jewelry, pearl embroideries, articles of mother of pearl and tortoise bone. During the first decade of the 20th century, luxurious ladies wore ermine muffs, corsets stiffened with baleen stays and considerable size flower-adorned hats, whereas in the 1930s fox boa became enormously popular. During the 1940s python skin shoes, crocodile, lizard and toad skin purses came into fashion, but if we were to inspect women's wardrobes in the 1950s, in each of them we could find a romantic floral print dress, presumably adorned with mayflower pattern."
Overall, the show comprises 100 costumes, never exhibited before, and more than 300 accessories.
​
3A Arsenalo st, Vilnius, Lithuania
+370 5 212 1813;
+370 5 261 25 48; +370 5 262 80 80.
tddm@lndm.lt