Parallel Time
26 May – 6 October 2022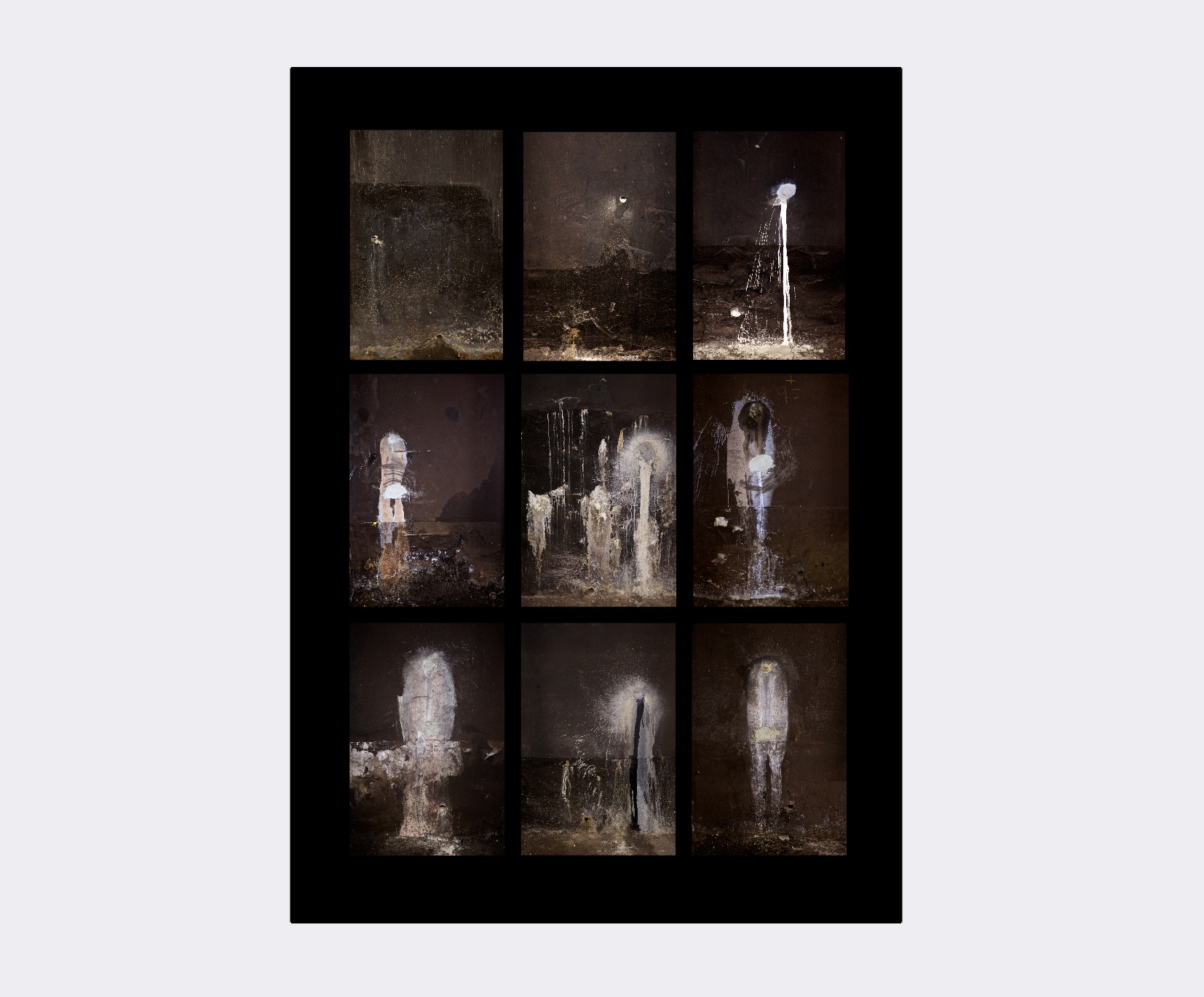 The idea was born in the autumn of 2018, when photographer Arūnas Baltėnas visited the USA and met New York–based artists Kęstutis Zapkus (b. 1938), Žilvinas Kempinas (b. 1969), Vytenis Jankūnus (b. 1961), and Julius Ludavičius (b. 1969). Later in Paris he also visited Paris-based artists Rūta Jusionytė (b. 1978) and the duo SetP Stanikas (Svajonė b. 1961 and Paulius b. 1962) and had a chat with them.
Visitors attentive to the contemporary art exhibitions will not find these artists a novelty. Yet this event brings into museum space not only artwork, but the people behind it, the individualities, life stories and careers of the famous artists living outside Lithuania. Among them, only Kęstutis Zapkus experienced an enforced exile, he left Lithuania at the age of six and received his art education abroad. Most of these artists, though, are voluntary experts of migration who chose to live in foreign countries seeking a broader context, attracted by the power of the international art centres, traditions and influences, inspired by the prospects different from their home country. Their art is now produced 'between' the two, ancestral and their current, worlds. The artists live in 'parallel time', both here and there, as once was put by Žilvinas Kempinas. Or 'neither here, nor there', but in their studio, according to Rūta Jusionytė.
This group of exiles, surely, has no common stylistic nucleus, but is a rainbow of different idioms, detached from the dialect of the exiles of the first half of the 20th century who guarded the national style and theme. These artists avidly observe the thriving reality around them, recording the cosmopolitan exotics of New York subway (Jankūnas) or designing completely original forms of intellectual abstractions (Zapkus), indulging in exuberant baroque forms (SetPStanikas) or installations of conceptual minimalism (Kempinas), marrying in unique ways the image and abstraction (Ludavičius). Their conversations with the photography artist Baltėnas, together with his photographic images, take the viewer backstage of these artists' persona encountered at exhibitions. In contrast to an art critic, reporter or theorist, he approaches his colleagues with the feeling of empathy and the sense of kinship, encouraging them to share their ideas and the nuts and bolts of their artistic practice.  
The exhibition includes contemporary work from the collections of the Lithuanian Expatriate Art Foundation, Lewben Art Foundation, MO Museum, the Lithuanian National Museum of Art, the Arts Bridge (Menų tiltas) Gallery and Gallery Vartai. The agglomeration of different media – texts, interviews, documentary photography and visual works functions as a multi-layered narrative about Lithuanian artists in the world and sets the scene for revisiting of the concepts of émigré and exile, of diaspora and new traditions. These traditions are no longer linked to the dramatic historical narratives of the first half of the 20th century, but still perform the function of communicating experience despite of it being only a fragmented, varied and ephemeral whole.
Organizer Vytautas Kasiulis Museum of Art
Partners: Lewben Art Foundation, Lithuanian Expatriate Art Foundation, MO Museum, Art Gallery 'Arts Bridge'
Curator Birutė Pankūnaitė
Architect Povilas Vincentas Jankūnas
Translator Irena Jomantienė
​
1 Goštauto st, Vilnius, Lithuania
+370 5 261 6764.
kasiulio.muziejus@lndm.lt