Equation with Unknowns. Lithuanian Artists in Germany from 1945
From 10 November 2022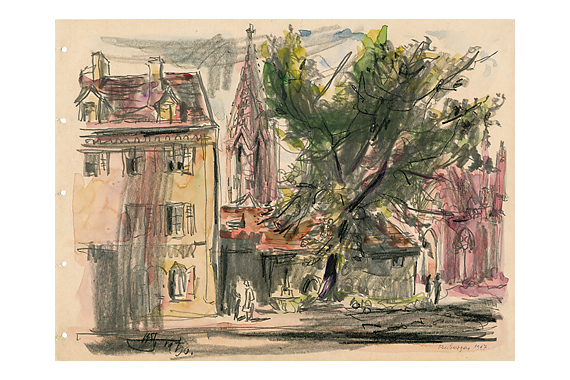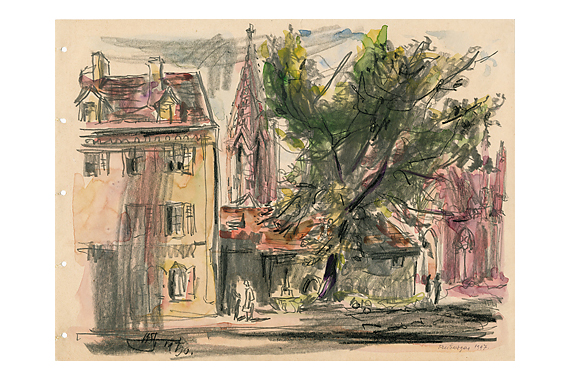 On 10 November 2022 Vytautas Kasiulius Museum of Art opened with an exhibition featuring Lithuanian Artists in Germany launching a series of events that presents research into Lithuanian émigré art, followed by exhibitions from the artists who linked their future with other countries.
The exhibition is arranged across two floors of the museum and is composed of two contrasting parts. The first part shows the artwork created in the context of Germany, as the first refuge territory for Lithuanians arriving there as war refugees fleeing soviet repressions. This was also the first station of the artists' Odyssey, where many an artist, both established, and burgeoning, found their creativity succoured.  Somewhat later, most of them travelled for the USA, Canada, Australia, France and other countries. This part of the exhibition revisits the efforts of post-war artists to create art and new homes in these strange countries.
The second part of the exhibition presents free artists in a free world – both at the time of the Iron Curtain and hereafter, when it was done with. It is an exhibition-equation that links two expressions with the equals sign between them, both including some known data and unknowns as well. These are two different parts, two sides of artistic diaspora, two periods in the development of art (1945–1950  and 1951–2022), entering the field of the Lithuanian historical memory in an unorthodox way.  According to the curator Rasa Žukienė, the solution of this equation is the creative outcome on display at the exhibition. It tells a story not only of misery and loss of the refugees, but also about the idea of the reopened art school in Freiburg, the Lithuanian books published in Germany with illustrations by then-in-Germany-based Lithuanian artists, paintings and graphic works and souvenirs.  On the other hand, the exhibition is linked to a nearly unlimited field of art. These days Lithuanians are not only a diaspora nation, but also a community of migrating artists who identify themselves with two countries of Lithuania and Germany.
Museum will run special educational programmes and activities developed for the exhibition.
​
1 Goštauto st, Vilnius, Lithuania
+370 5 261 6764.
kasiulio.muziejus@lndm.lt