Pamario Gallery
/
New Exhibition at Pamario Gallery Emanates Sensuality and Subtle Eroticism
New Exhibition at Pamario Gallery Emanates Sensuality and Subtle Eroticism
09 July – 19 September 2021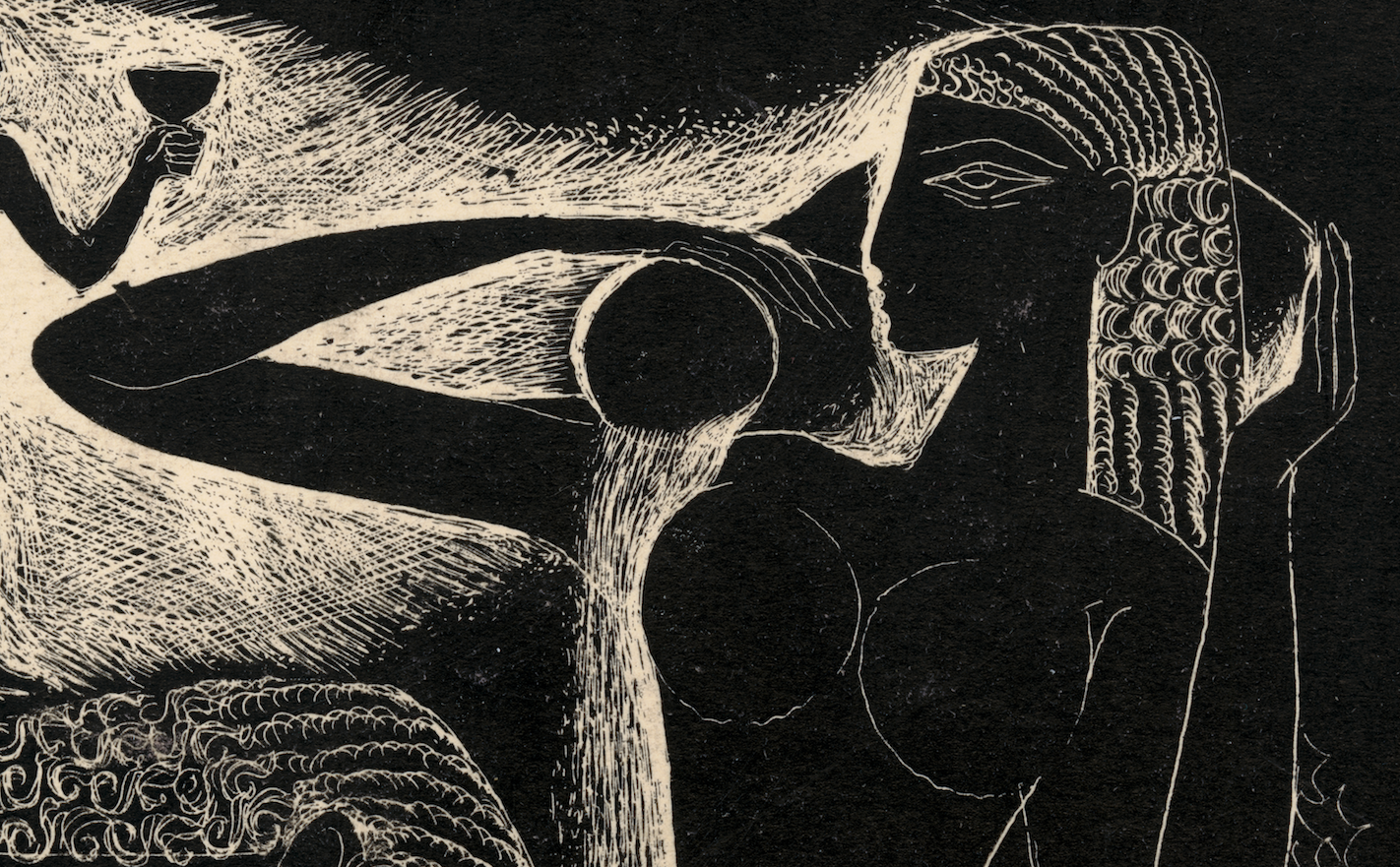 Audra (Storm) – a new exhibition at Pamario Gallery in Juodkrantė presents artworks from the collection of the Lithuanian National Museum of Art alongside creations by contemporary artists. The various works are linked together by a theme of subtle eroticism and sensuality emerging from the forms, lines, materials and ideas present within them.
The title of the exhibition came about as a reference to such natural phenomena as heat, wind, the sun, waves and desire. In modern culture, where pornography and pop-culture converge, sexuality is constantly being stimulated through visual means, which the visitors of the exhibition are invited to look at as a natural, primordial experience. As stated by the 20th century feminist author Audre Lorde, "the erotic is a measure between the beginnings of our sense of self and the chaos of our strongest feelings". Using this thought as a starting point, the curated narrative aims to grasp desire through the subtle connections between the artworks, as something that emerges from the way we experience colours, lines and solid shapes, from naïve, playful stories and a deep sense of calm, or the opposite – a fierce inner turmoil, a storm of emotions.
Just like storms arise when two areas of opposite pressure collide, this is an exhibition of strong contrasts. BoldLips (Lūpos, Monika Lipšic, 2020) are inviting us into a fairy-tale cottage. Playful drawings by Alexandra Zuckerman: Afternoon in the Garden I and Afternoon in the Garden II (Popietė sode I, Popietė sode II, 2021), created using digital means specifically for this exhibition based on earlier drawings from 2015, depict women playing. The works were inspired by the khokhloma decorative technique, which is popular in Eastern European and Slavic countries but also evocative of the Middle East, where the artist is currently residing. Meanwhile, paintings Untitled (Be Pavadinimo, 2020) and Solstice (Lygiadienis, 2021) by Agnė Juodvalkytė were created by slowly and perpetually rethinking the surface of the canvas, focusing on the colour and the light, and each and every mark left by the paintbrush, becoming entirely lost in the creative process.
Many will already be familiar with Stasys Krasauskas's series of graphic prints Song of Songs (Giesmių giesmė, 1966) based on the biblical motifs of Solomon's Song of Songs, from soviet-era art albums. Here, however, his work is presented as a remix of its fragments, composed in collaboration with graphic designer Marek Voida.
The exhibition also presents conceptual ceramic art by Liucija Šulgaitė (1933–2013) inspired by natural motifs, and photography by contemporary artist Gerda Paliušytė that touches upon the primeval nature of male sexuality.
According to the curator of the exhibition, Monika Lipšic, eroticism and creativity are essentially similar values. An artist delving into creative endeavours, just like an audience member delving into the experience provided by an artwork or an exhibition, becomes inspired to seek mastery.
Artists featured in the exhibition: Agnė Juodvalkytė, Stasys Krasauskas, Gerda Paliušytė, Liucija Šulgaitė, Alexandra Zuckerman
Exhibition curator Monika Lipšic
Exhibition scenography by Monika Lipšic and Eugenijus Byčenkovas
Graphic designer Marek Voida
Organiser: the Lithuanian National Museum of Art, Pamario Gallery
Partners: Neringa Municipality, Nida Culture and Tourism Information Centre Agila
Special thanks to Forest Architecture NAC
Media sponsors: LRT, Vakarų ekspresas, Artnews
​
3 L. Rėzos st, LT-93101, Juodkrantė, Neringa, Lithuania.
+370 6 16 16550
pamario.galerija@lndm.lt