Linas Jusionis. Counting steps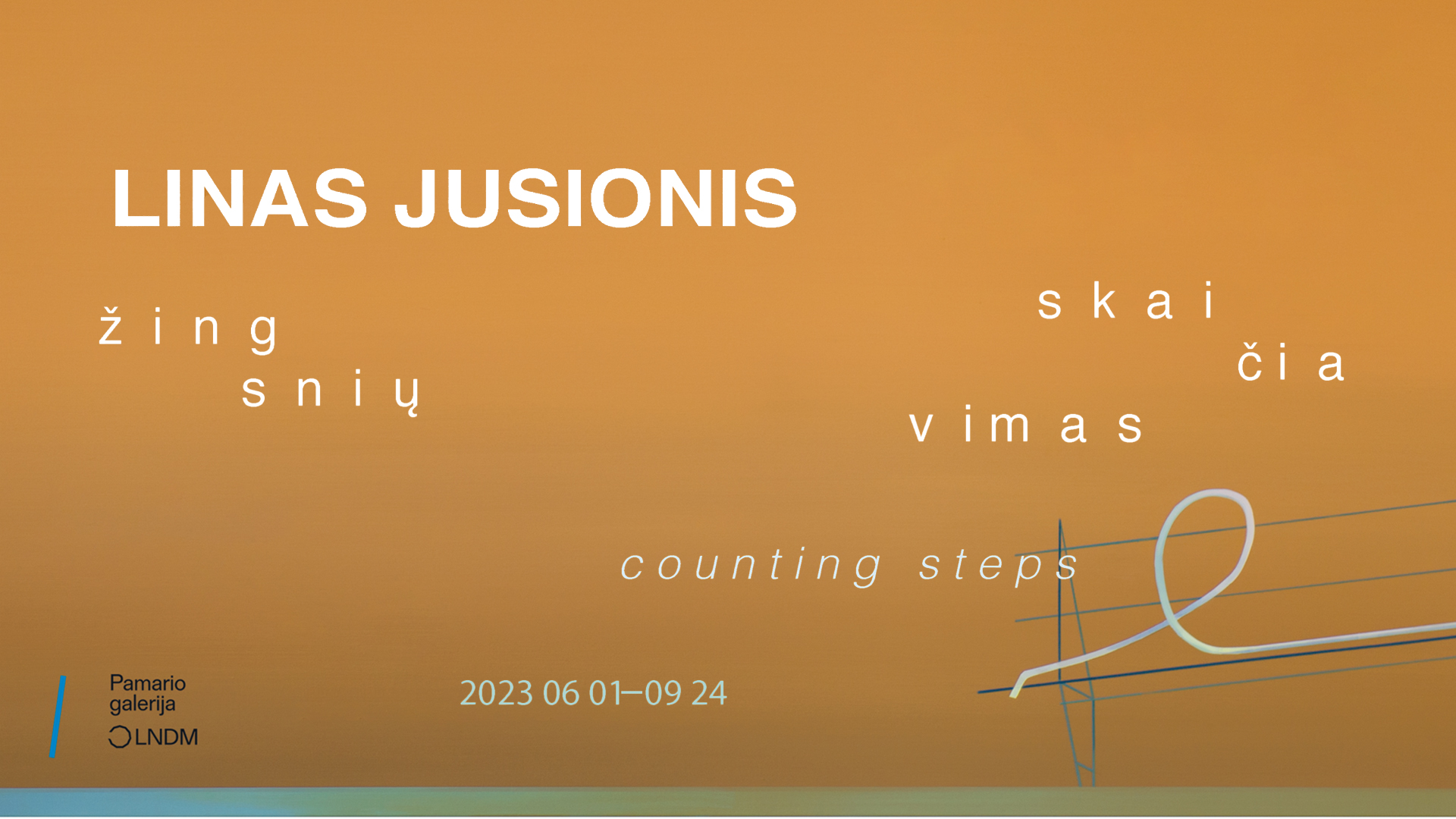 A few, several, or maybe tens of footsteps forward, then the same number or fewer backword. The movement is repeated again. The same, fewer or more footsteps? Or maybe they are not counted at all? You move in the space looking around at leisure or in an impatient anticipation. Such a ritual of lingering, ruminating, boredom, or all of these states being knitted together. A closed repetitive structure that will soon be interrupted.  
You come back to a place you've been before. Everything seems to be the same. You look at the rolling waves on the sea, which is always the same, but maybe it is your look that has changed. You gauge that alteration. You are bemused by some things, yet keep long for something. You feel like repeating the moment when you were here before, but you cannot. When repeated, each situation seems to lose authenticity. But the repetition itself becomes authentic in its own way and that's a solace.  
The lack of authenticity of existence in the world and the efforts to overcome it by means of visuality have always accompanied me in painting. The exhibition includes artwork from different periods. Some are recent, other paintings from a while ago. Together they leave a coherent impression, as their structure and mood appear like following the same thread. A reduced landscape structure, more or less abstracted objects, a limited field of vision repeat themselves, imparting an element of intrigue to a frozen mute situation and creating a tension between an aesthetic indulgence and limited information. On the other hand, individual works testify to certain steps in creative practice, sometimes, the beginning of something new, other times, a single time experiment or a return to a tried-out motif or structure.  
Some steps forward, some backward, while thinking about time and space.  
A painter of the young generation, Linas Jusionis (b. 1986) merges urban and architectural elements to reflect his personal experience and states of mind. He holds his MA from Vilnius Academy of Art, having graduated from the programme in Fresco and Mosaic. Jusionis started showcasing his work in solo and group exhibitions in 2009. His painting is characterised by minimalistic, reduced treatment of form, and balances between objectivity and abstraction. His practice is dominated by cinematographic logic, the artist often relies on a limited field of vision. This restriction of sight is explored like a conscious strategy stirring in one's mind a deficiency of knowing and perceiving, as if entering into a discussion with a pure and aestheticized image. This duplicity about the paintings makes looking at them more interesting and challenging. Such construction of the image and a philosophical methodology applied in painting, are empowered as certain cultural guidelines or tools for self-reflection.
​
3 L. Rėzos st, LT-93101, Juodkrantė, Neringa, Lithuania.
+370 46 410 416, +370 643 68414
pamario.galerija@lndm.lt