Architects of Daily Life
9 December 2021 – 30 March 2022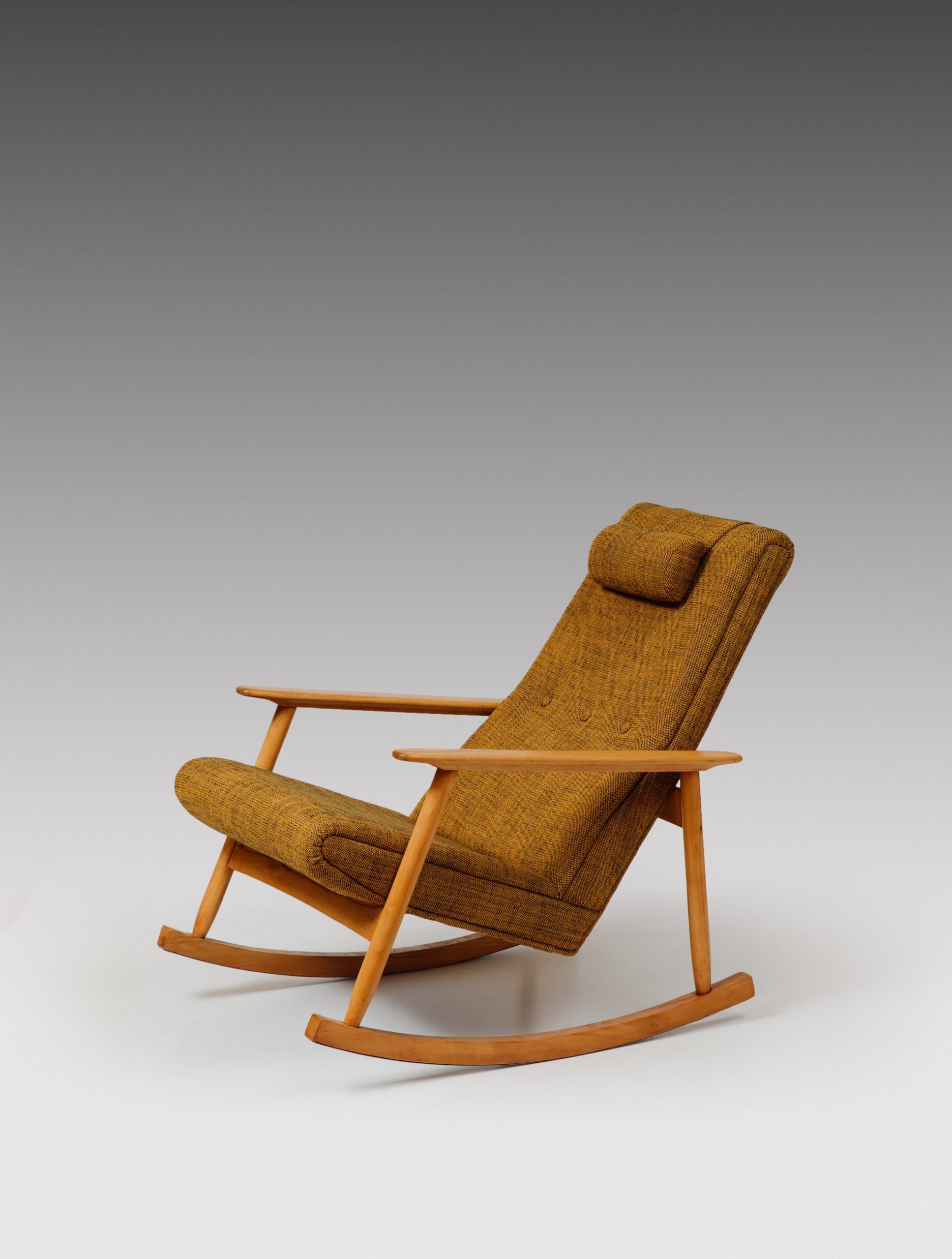 On 9 December, Thursday, 4pm exhibition Architects of Daily Life. Residential Interior Furniture Design. 1959–1984 will open at the Museum of Applied Arts and Design, presenting works by women designers who made a significant impact on the evolution of Lithuanian furniture design. 
The exhibition presents women furniture makers from the first generation of professional design, who paid a great deal of attention to forming the public's home environment. The women furniture creators who started working in relatively great numbers in the 1950s–1960s gave a strong stimulus to the Lithuanian furniture modernist tradition, which they later combined with new design trends dictated by the age. Lithuanian women designers worked under the complicated conditions of the Soviet regime, when creative initiatives were being suffocated, and there was a lack of professional information and production materials. 
For a long time, Lithuanian Soviet-era furniture design was a little known, marginal field. However, art research in the recent decade has uncovered the panorama of furniture creators from the second half of the 20th century, prompting taking a closer look at the creative processes underway at the time, and to evaluate them in the cultural and social context. 
Even though the manufacture of household furniture was not considered as prestigious as public interiors, it, more than any other field, was in very close touch with the consumer – the ordinary person, their daily life and personal experiences. When creating furniture for residential dwellings, the creators had to be very much in tune with the rhythm of daily life, to know everything about the lifestyle of families who lived in apartment buildings, and to adapt to small spaces and less than perfect living conditions. The women designers grasped the intricacies of residential dwellings, so the objects they designed half a century or more ago are fondly used to to this day. The range of furniture was not noted for offering a great deal of variety, it was mass-produced and widespread, thus the items are recognisable as markers of the style of the times. The aim of this exhibition is to look at furniture as a social phenomenon, one that participates directly in people's lives and is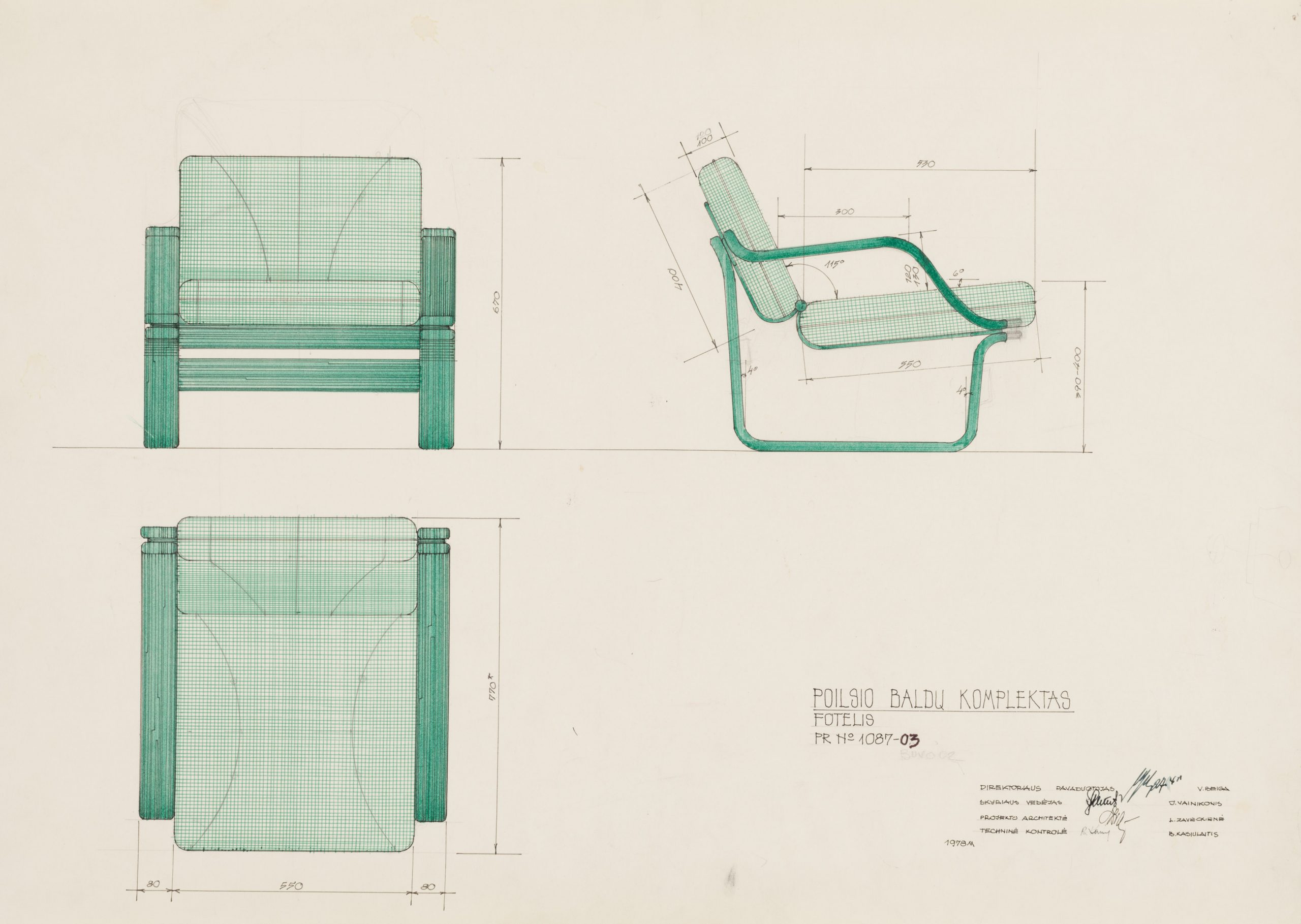 Exhibition curators and text authors: Gražina Gurnevičiūtė, Živilė Intaitė
Exhibition architect Tomas Valentinaitis
Exhibition graphic designer Laura Grigaliūnaitė
Partners: Martynas Mažvydas National Library of Lithuania, Lithuanian National Museum, The Design Foundation, Lithuanian Design Forum
Current safety regulations require the visitors to wear face masks and maintaining social distance of at least 2 m. Please follow the instructions given by the museum personnel and the signage that is placed throughout the museum floor to help encourage proper social distancing. Don't forget to cover your mouth and nose with a tissue or your elbow before coughing or sneezing. Exhibitions and permanent exhibits can be visited without the Green Pass.
​
3A Arsenalo st, Vilnius, Lithuania
+370 5 212 1813;
+370 5 261 25 48; +370 5 262 80 80.
tddm@lndm.lt