The Worst of All Sinners. Exhibition dedicated to a single painting
4 April 2022 – 31 January 2023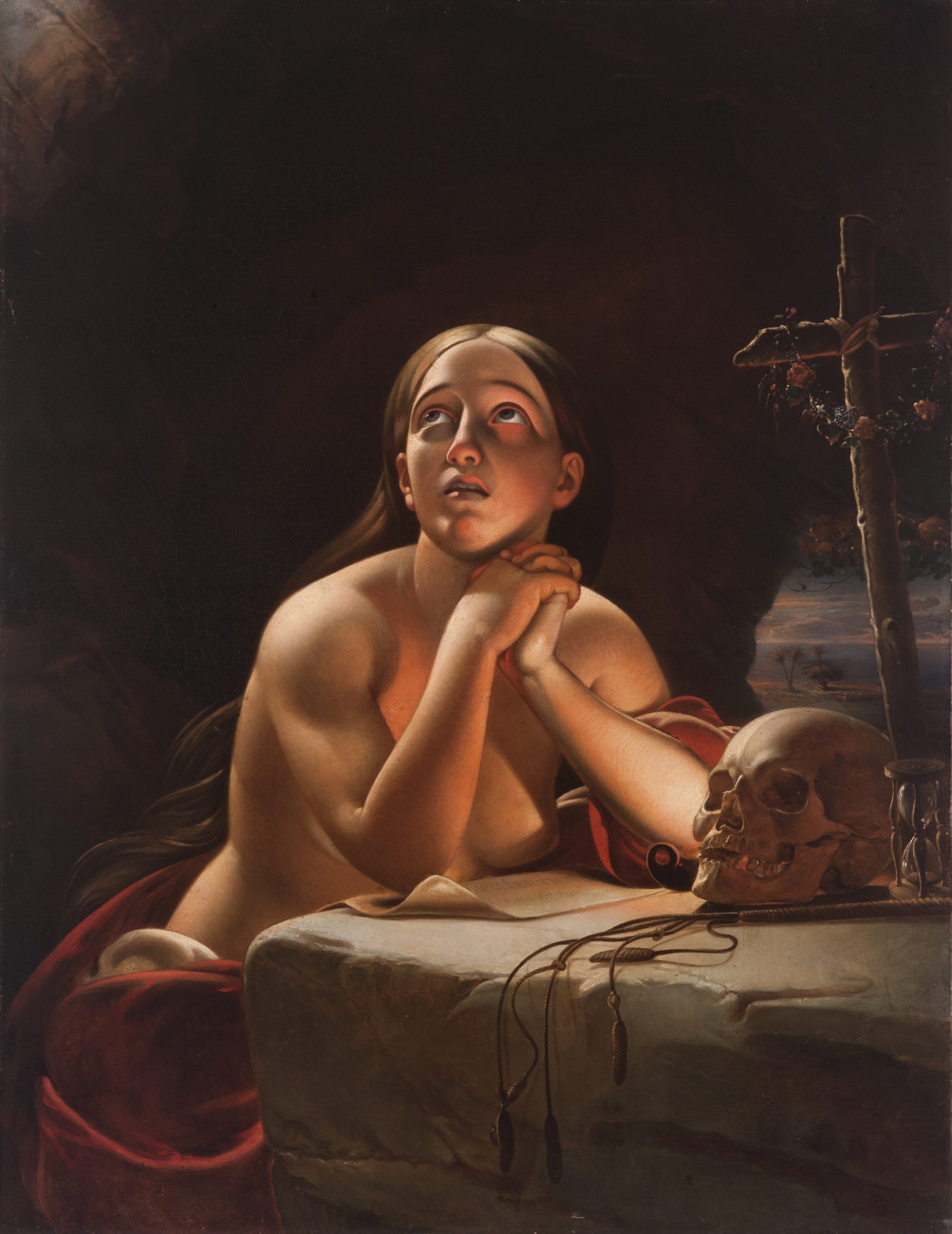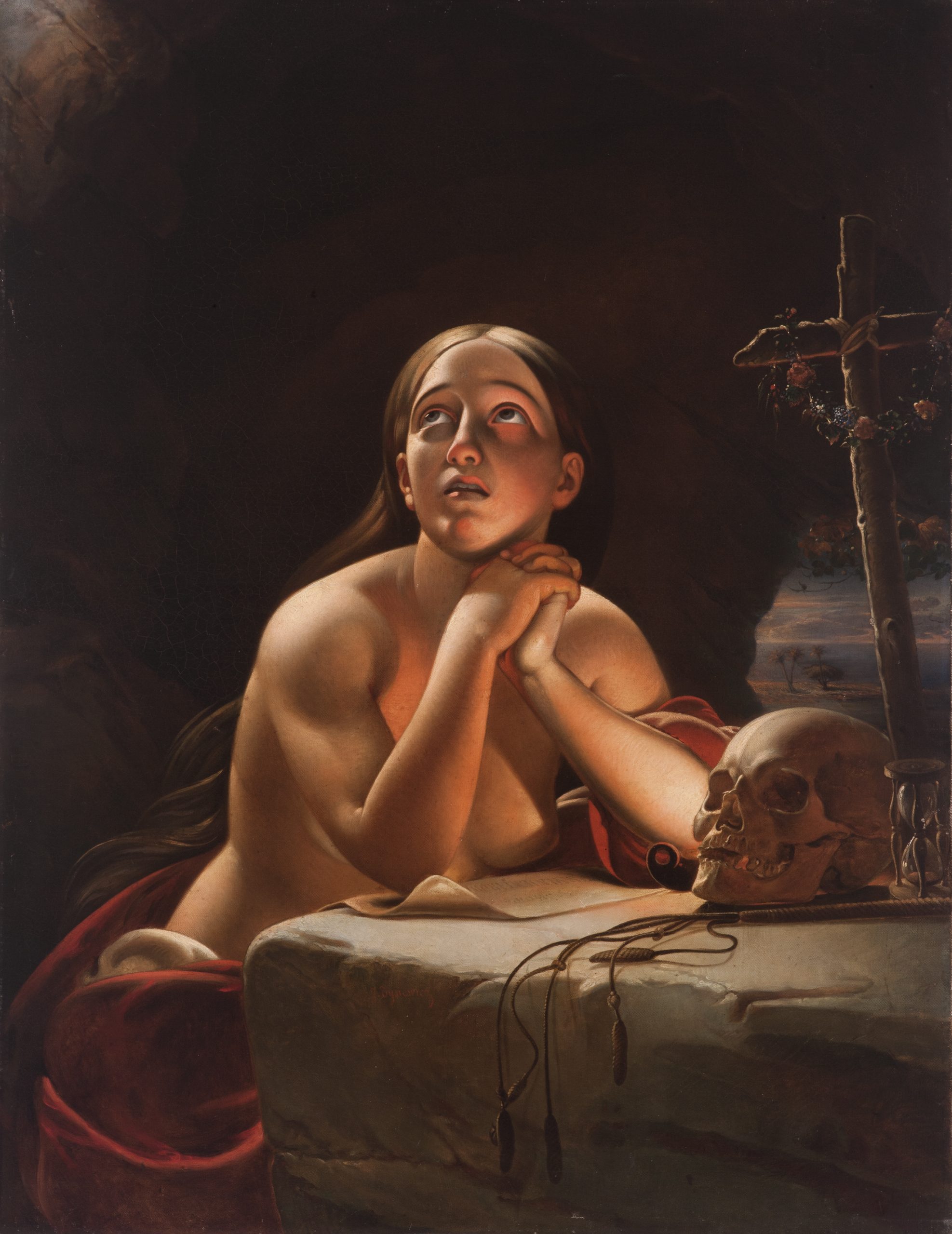 Very few works of the old Lithuanian art are known for such immense popularity and enthusiastic response by the contemporaries as the Repentant St. Mary Magdalene by Władysław Niewiarowicz (also known by his alias Jan Tysiewicz, 1814/1815–1891). The depiction of the saint created following the work of Belgian painter Jean Baptiste Lodewijk Maes (1794–1856) was not just a mere copy. The work painted during the artist's studies in Vienna was soon awarded a gold medal and purchased. Upon acquiring the work, the officer, writer and musician Felix Boznański (c. 1793 – c. 1860) began to showcase it across Europe in a solo painting exhibition. Berlin, Dresden, Leipzig, Lviv, Warsaw, Moscow, St. Petersburg, Grodno, Poznan, Vilnius… The entire journey was followed by abundant press reviews, famous cultural figures mentioned the work in their letters, even poems were written to honour the painting, and it was frequently labelled as masterpiece, a triumph of the artist. What was the reason for such acclaim?
Niewiarowicz's painting is a masterfully executed ambitious interpretation of the prototype. The viewers were, and still are, fascinated by the meticulous drawing, the colours, and the impressive chiaroscuro. With these techniques, the artist managed to create a particularly vivid, carnal image of the saint. Contemporaries noticed it saying that "in other paintings dedicated to Magdalene, one sees only utter repentance, absolute anti-sensuality; in other words, in a skinny and tired face, in the sagging and tortured body, one sees only the soul; while here, there is sin, repentance, uncertainty, power, body, and spirit all in one." Finally, no less important for the influence and popularity of the painting was its smart display with complementing theatrical and optical illusions that enhanced the glow effect and real-life impression.
In 1844 the Repentant St. Mary Magdalene was exhibited in Vilnius. 178 years later, Niewiarowicz's painting symbolically "returns" to Vilnius carrying its exceptionally interesting history.
Exhibition will be open until 31 December, 2022.
Organiser – The Lithuanian National Museum of Art
Curator – Joana Vitkutė
Coordinator – Dr Aistė Bimbirytė-Mackevičienė
Exhibition architect – Saulius Valius
Funded by Lithuanian Council for Culture
Exhibition partners: Wroblewski Library of the Lithuanian Academy of Sciences,  Lithuanian State Historical Archives, National M.K. Čiurlionis Museum of Art, Dr Jaunius Gumbis.
​
4 Didžioji st, Vilnius, Lithuania
+370 5 261 1685
vpg@lndm.lt