Austrian Design. Awarded
Exhibition opening on 30 September, 6 pm.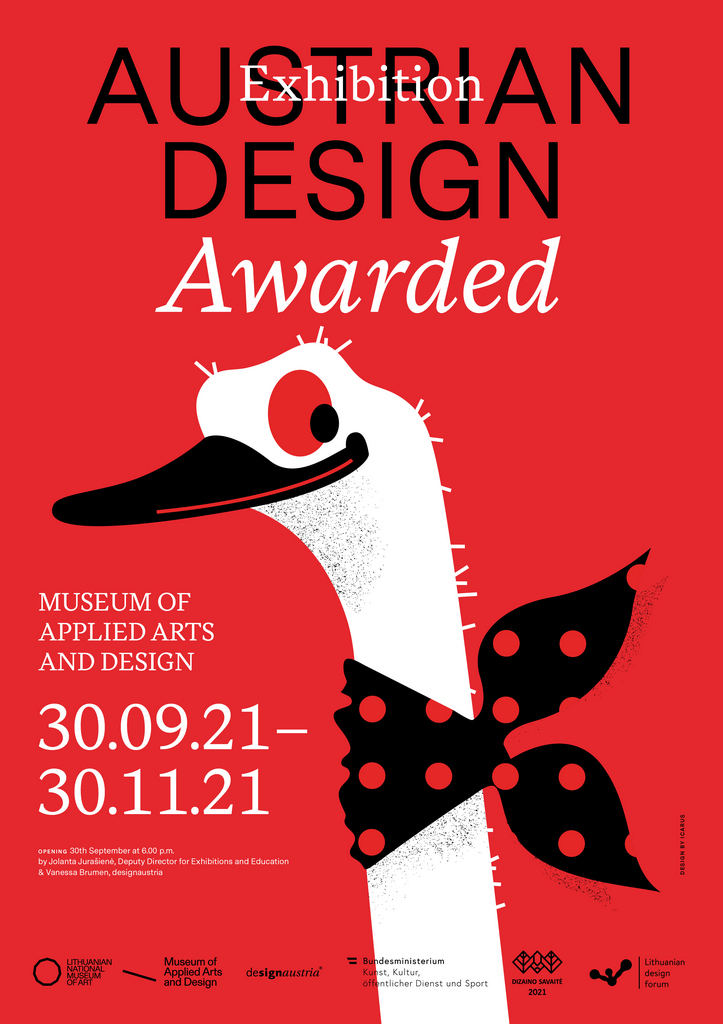 The exhibition Austrian Design. Awarded invites its visitors for a firsthand view of the three-dimensional design examples from Austria, awarded with the National Design Prize and the Joseph Binder Award. 
The Joseph Binder Award is an international competition in graphic design and illustration, held every two years by designaustria, the Austria interest association and knowledge center. In 2020, the international jury of expers assessed more than 1000 submissions from 46 countries. Around 30 entries were assigned with distinctions to projects from Austria. Now they are presented at the Austrian Design. Awarded.
In 1927, Joseph Binder was one of the founders of designaustria. In 1996, the first Joseph Binder Award was launched in his honor. Joseph Binder was one of the pioneers of the so-called Viennese style of two-dimensionality paving the way for modern visual communication.
In design, everything has a function. Design has a representational function. Design has a communicational function. Design has a motivational function.
– Joseph Binder
Exhibition opening takes part in Design Week 2021.
Exhibition is curated by designaustria.
Current safety regulations require the visitors to wear face masks and maintaining social distance of at least 2 m. Please follow the instructions given by the museum personnel and the signage that is placed throughout the museum floor to help encourage proper social distancing. Don't forget to cover your mouth and nose with a tissue or your elbow before coughing or sneezing. Exhibitions and permanent exhibits can be visited without the Green Pass. Entrance to exhibition openings is possible with the Green Pass only.
​
3A Arsenalo st, Vilnius, Lithuania
+370 5 212 1813;
+370 5 261 25 48; +370 5 262 80 80.
tddm@lndm.lt