Fashion Masterpieces of the 20th Century From the collection of Alexandre Vassiliev
From 22 October – 31 December 2020 (Attention! Due to COVID-19 the exhibition is closed until 29 November)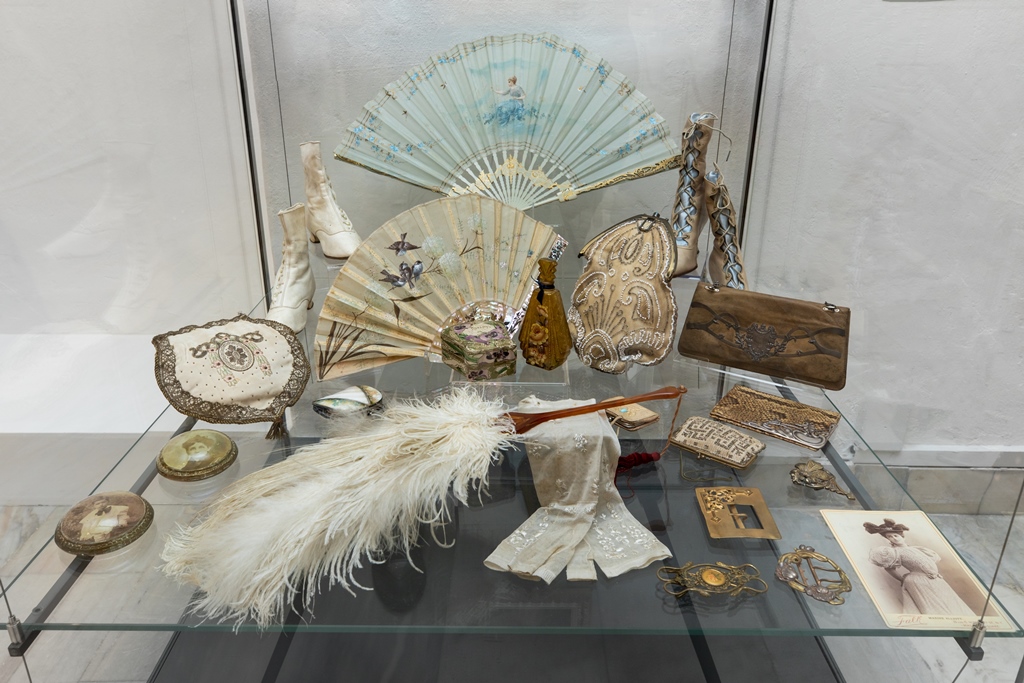 A new permanent exhibition have been opened at the Museum of Applied Arts and Design, comprising items from the collection of fashion historian Alexandre Vassiliev's foundation. It focuses on a century of global fashion. At the exhibition, visitors are able to see the huge fashion developments that took place during the 20th century. The exhibition is divided into sections reflecting key moments in the history of fashion.
The Belle Époque period is showcased not only through unique pieces from famous European and American designers but also through various luxury accessories of that time: hats, footwear, fans, handbags and jewellery. The exhibition showcases fashion masterpieces by Worth, Doucet, Fortuny and Poiret fashion houses. A special place in the exhibition is dedicated to the section that recounts the history of the Art Deco style, which is associated with the first Lithuanian independence. The style's unique features are showcased through apparel by Lanvin, Patou, Callot Soeurs and other prominent fashion houses.
Another section covers the period of the Second World War, undoubtedly associated with great hardships, losses and fundamental changes in clothing style.
Christian Dior became a revolutionary by bringing femininity back into fashion. His original works created in the New Look style are displayed next to pieces by Pierre Balmain and Jacques Fath – Dior's main competitors.
The exhibition also reflects the postmodern and futurist styles of the 1960s. The era was characterised by dreams of space domination, which are evident in the works of Pierre Cardin, André Courrèges and Paco Rabanne.
A return to nature and the popularity of Indian philosophy and exotic travel destinations is reflected in the section that covers the 1970s and the hippie aesthetic. Meanwhile, the 1980s era known for its glamorous trends and the establishment of the image of a strong woman are illustrated by items from Givenchy, Ungaro, Yves Saint-Laurent, Oleg Cassini and other fashion houses.
The 1990s take up the last historic section in the exhibition and the final chapter in the development of 20th century fashion. This is an era associated with the birth of grunge and a return to minimalism that became particularly popular towards the very end of the previous century.
In total, the exhibition showcases one hundred male and female clothing items and up to three hundred accessories, photographs and portraits.
Visitors are required to wear face masks, 1 m social distancing.
Admission charge:
Admission charge –  5 €;
Student and OAP – 2,50 €;
Child under 7, disabled, ICOM member – free.
Organizers: Lithaunian Art Museum, Alexandre Vassiliev's foundation.
​
3A Arsenalo st, Vilnius, Lithuania
+370 5 212 1813;
+370 5 261 25 48; +370 5 262 80 80.
tddm@lndm.lt